'Heart-stopping' header fires increasingly common as weather heats up, harvest continues
The ABC reported that firefighters have responded to 30 machinery fires across New South Wales since October 1 and the Rural Fire Service (RFS) is urging operators to be careful during harvest.
Key points:
Header fires are costing farmer and contractors hundreds of thousands of dollars
The NSW RFS says it's attending one harvest-related fire per day on a 30 day rolling average
Most crops and machinery are insured but the fires are dampening spirits after years of drought
During the last good harvest in 2016–17, before the drought, about 40 headers were lost over the entire season.
North-western farm contractor Myles McClenaghan is one of many picking up the pieces after his header, worth more than $250,000, went up in flames while harvesting a wheat paddock.
Mr McClenaghan was working at a neighbouring property, near Mullaley, while his brother was driving at the time of the fire.
"I looked over to where he was harvesting and there was a big black column of smoke," he said.
"We just dropped all the tools and jumped in the ute and started heading that way.
"I was 10 or 15 kilometres away from the header, so it felt like an eternity driving to it.
"But by the time we got there it was a bit late for the header and we just tried to put the wheat out."
Mr McClenaghan said the wind was in their favour and they managed to get the header to a nearby roadway — largely out of the wheat crop, with about 30 hectares lost.
The fire was believed to be caused by a bearing failure, and fortunately both the wheat and header were insured.
"Obviously you'd rather harvest your crop than do a claim, but [the grower] handled it really well," Mr McClenaghan said.
Good neighbours, quick response
Mr McClenaghan said the situation could have been much worse without the "amazing" and "quick" response from neighbours and the RFS.
"Most [neighbours] this time of year were on headers and just saw smoke and never even called — just got in their ute and got the trailers and started coming," he said.
"I think we had about five or six utes and trailers there in under 10 minutes, so without that we would have lost a lot more wheat and who knows where it could have ended up.
"The header was lost by the time they got there really but we put it out and saved the wheat crop, which is the main thing, and everyone was safe.
"It's not something you shake off overnight."
Growers optimistic despite losses
Western NSW farmer Warren Barden lost 250 hectares this week when a header went up in flames on his property near Warren.
"Initially we thought, 'We've got this under control' and then we had a change of wind direction and it moved into the thicker crop," he said.
"When it really started going it was off to the races, it wasn't really a stoppable event.
"It was probably [3 to 4.5 metres] high."
The crop was insured but Mr Barden said it was still a disappointing loss after years of drought.
"You grow wheat to harvest it. You get the joy of sowing it, seeing it coming out of the ground and looking after it during the year and it's very disappointing not to put it in the back of the truck and send it to the silo," he said.
Mr Barden reiterated the need to have fire gear on standby to get on top of fires quickly and to spray down machinery often.
Regaining cashflow after years of drought
Not only are farmers holding on to hope that the 2020 harvest will give them a leg up from the depths of the drought, but farm contractors are too.
"It was going to be our best season since probably 2016, the past two years we've really only used one header," Mr McClenaghan said.
"We were only a couple of payments off owning that machine, so it was quite disappointing really."
Community helps firies to change their socks (at a safe distance)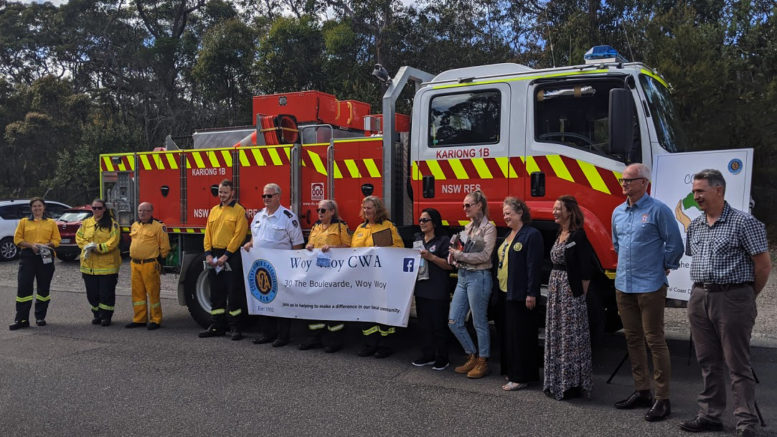 Coast Community News reported that Woy Woy CWA joined with other community organisations in the region to "pull their socks up for the firies" and donate 463 cooling neckties and 400 pairs of fire-rated socks to the Central Coast RFS on November 10.
After discovering that RFS volunteers were not supplied with fire-rated socks as part of their uniform, Woy Woy CWA and Central Coast Disaster Relief started a GoFundMe page to help raise money to purchase the socks.
Woy Woy CWA President Jane Bowtell said they started the fundraiser in February and had managed to raise some money even through the worst of COVID-19.
"We sourced the socks from a local business in Gosford, and the neckties were all handmade by the CWA ladies," Bowtell said.
"The GoFundMe is still active and ticking away, the more socks we can get on their feet will help to start the dialogue of why they don't get supplied the socks in the first place."
Central Coast Disaster Relief Founder Carly Pal said she was shocked when she discovered that fire-rated socks cost up to $45 a pair.
"When we were at the height of the fires we visited every RFS across the Central Coast, and one of the biggest things that we found out was the cost of fire-rated socks, which is a huge burden on the volunteers," Pal said.
"The alternative is synthetic socks which melt to their skin, so there really isn't a better option."
Owner of Workin' Gear, located in Gosford, Craig Giles said he was approached by Jane to help supply the socks for the fundraiser.
"After speaking to Jane about the initiative I approached Wilderness Wear, which is an Australian company who make merino tread, fire-rated socks, and they came to the party fantastically," Giles said.
"Between the two of us, we were able to supply the socks at an incredibly reasonable price.
"To have these fantastic community organisations on the Coast, which not only support the RFS but also support small businesses in the area is just amazing."
Central Coast RFS Operations Inspector Frank Overton said it was an important community arrangement that would help the firefighters during the hotter months.
"The firefighters need fire-resistant socks which aren't always that easy to get," Overton said.
"I think this is a really great initiative, and there are around 400 socks here, so a lot of our firefighters will get a pair."
NSW To Improve Firefighting Fleet
Australian Aviation reported that the NSW Rural Fire Service has confirmed it will improve its aerial firefighting fleet after receiving a 28 per cent increase in its funding from the state budget.
The organisation will now have access to $672.5 million with the potential for further supplementary funding depending on the strength of this year's bushfire season.
"This additional funding will deliver significant benefits for members of the RFS, including more new and upgraded fire trucks, additional personal protective clothing, improvements to the RFS aerial fleet and training facilities, and better mental health support, to name a few," said RFSA president Brian McDonough.
The increase comes after the bushfire royal commission's final report recommended Australia creates a new national aerial firefighting fleet funded by state and federal governments.
The long-awaited investigation said it had heard evidence that existing aircraft weren't shared between states and territories last year because of the intensity and length of the 'black summer' bushfire season.
It also criticised the slow progress towards creating a new hazard warning system, which was first called for in 2004.
The commission received more than 1,700 submissions and heard from more than 290 witnesses. It followed an interim publication, which further argued Australia had become too reliant on firefighting aircraft loaned from other countries – and warned longer seasons worldwide may make it harder to obtain aircraft in future.
Earlier this year, a new paper by former senior fire and emergency service leaders argued the country needs to radically change its bushfire strategy to concentrate on extinguishing blazes when they're still small.
The investigation, written by the Emergency Leaders for Climate Action (ELCA) group, argued Australia must invest in automated sensors that can allow for the immediate deployment of firefighting aircraft.
"This is a major change in our approach and requires significant investment in early detection and rapidly deployable aerial and ground firefighting forces," the report argued.
Australian Aviation has also revealed that there were more accidents and safety incidents involving aerial firefighting aircraft in the financial year covering the last bushfire season than any in the previous 20.

Fishing boat beached on South Coast expected to be a 'complex salvage operation'
The Illawarra Mercury reported that
Far South Coast director of lifesaving Cheryl McCarthy said it was an "unusual incident" which required a team effort from multiple agencies.
"Bermagui surf club was notified just after 6am, responding to the scene and assessed whether they could assist in getting a tow line to the vessel," she said.
ADVERTISING
"Maritime and police boats can't get in close enough; our advantage was having boats that can work effectively in the white water."
Read more: Jack de Belin tells rape trial jurors of 'normal sex' with alleged victim
Ms McCarthy understood it was a local Bermagui fishing boat, with four crew on board.
She said the crew used their tinny to bring a towline to shore.
"The first towline snapped, so they were going back and forward trying to hook up different lines when they ran out of fuel," Ms McCarthy said.
"I looked over and saw one of them paddling with a shovel."
The stricken vessel was taking on water, Ms McCarthy said Bermagui Rural Fire Service came to assist with their portable pump.
"Bermagui RFS brought a pump down which managed to keep steady with the water being taken in the boat after grounding.
"The RFS assistance with the pumps certainly gave us enough time to make a plan."
Ms McCarthy said lifesavers were on standby throughout the day for medical support and backup.
"Fortunately, everyone was safe," she said.
EARLIER: Fortunately no injuries were reported after a fishing boat was beached on the Far South Coast, although it is expected to take time to remove the vessel.
A Transport for NSW spokesperson said at 6.20am on Thursday an 18-metre timber fishing vessel, the Salvatore V, ran aground about 10kilometres north of Bermagui, at Haywards Beach, after returning from sea.
The spokesperson said four people were on board at the time, but no injuries were reported.
NSW Maritime was leading the response operation and was working with the owner, who is insured, to assess the extent of damage to the vessel and coordinate a salvage plan to remove the vessel when conditions allow, they said.
"This will include the removal of any fuel and pollutants," the spokesperson said.
"There are currently no reports of pollution from the vessel.
The fishing boat washed ashore at Haywards Beach, just north of Bermagui.
"However, due to its size and location, it is expected to be a complex salvage operation."
NSW Maritime will continue to ensure the area remains safe and monitor for any pollution.
"A clean up notice has been issued by NSW Maritime to the owner," the Transport for NSW spokesperson said.
NSW Maritime was working with supporting agencies including NSW Police Marine Area Command, Australian Maritime Safety Authority, Environment Protection Authority, Fire and Rescue NSW and National Parks and Wildlife Service.
THURSDAY: A fishing boat washed ashore on the Far South Coast on Thursday.
The large boat was beached on Haywards Beach, between Camel Rock and Bermagui.
In the afternoon, Marine Rescue Monaro regional operations manager Glenn Sullivan said the vessel was already aground and Marine Rescue was not activated.
He said the owner was liaising with water police and Maritime NSW, as he understood it was "a salvage job".
Preparations begin for extreme summer weather with calls for volunteers to get in early
The ABC reported that few Sydneysiders know what it is like to live in a land of drought, fire and flooding rains better than the residents of St Albans.
Key points:
Flooding and storms are forecast for NSW this summer
Communities in vulnerable areas are already preparing
Authorities are looking for volunteers with diverse skills
Just 12 months ago, the semi-rural town on the north-western edge of Greater Sydney was preparing to face the devastating Gospers Mountain blaze.
After a hectic bushfire season that damaged local property and stretched firefighting resources, heavy rain in February washed away roads and left the area temporarily isolated.
This cycle of fire and flood is a regular occurrence for residents, but it requires a team effort to keep the community safe.
It is one of many communities across NSW heeding warnings from the SES and Bureau of Meteorology of more damaging wet weather this summer.
St Albans RFS captain Lilly Stepanovich said residents were once again ready to pitch in, as calls came from emergency services across the state for volunteers to get involved.
"[After] everything that we have gone through in the past 12 months, it's really important we keep an eye on our neighbours and touch base," she said.
Early rain, La Niña makes for a wet summer
Eastern Australia is currently experiencing a La Niña phase, where warmer northern waters typically lead to increased rainfall.
Sydney's dams are also above 90 per cent capacity — making the chances of flooding more likely, according to the Bureau of Meteorology.
The areas around the Nepean, Hawkesbury and Georges Rivers are particularly vulnerable.
The SES is the lead agency during flooding and had already undertaken 181 rescues so far this year, according to assistant commissioner Nicole Hogan.
She said flash flooding was a particular concern in the coming months.Let ABC Emergency helpABC Emergency brings warnings and coverage of emergencies to one place before, during and after times of crisis and disaster.Read more
"Our focus this year is around significant rainfall that could potentially cause flash flooding or riverine flooding across NSW, so we are certainly prepared for that," she said.
Over the past year, there has been an influx of newcomers to St Albans with city dwellers looking for a tree change.
Ms Stepanovich said she would be relying on seasoned residents and volunteers to pass on crucial weather information.
"For the new folks who are not used to flooding and fire, they might get their first experience this year, they might be a little more stressed — but we do have a really good network," she said.
When the rain did begin to fall, stocking up on supplies and checking in on neighbours was essential.
"Other than that … it's pretty much travel by foot or dinghy," Ms Stepanovich said.
There are detailed guides for residents on how to prepare for storms and flooding.
How to lend a hand
After last summer's devastating bushfires, emergency services were inundated with enquiries from members of the public eager to find out how they could help.
RFS Inspector Ben Shepherd said 8,000 new members had completed their training in the past year.
He said there was always room for more, and there were plenty of diverse jobs that suited all skillsets.Are you Weather Obsessed?If you're reading this article, it's possible the answer is yes. Then why not join the ABC-facilitated Weather Obsessed group on Facebook — thousands of others are already going troppo for the troposphere!Read more
"There's a job for everybody at the RFS … not just holding a hose, there are aviation or communication roles," he told ABC Radio Sydney's James Valentine.
He said volunteering for the RFS was not just up to rural residents. Those in the city could also play their part.
"It's about reaching out and finding where your nearest brigade is, it's whatever time you can give," he said.
He encouraged participants to get involved early.
"We can't just have people who want to jump on a fire truck that day," he said.
Social media, IT skills in demand
SES volunteer strategy manager Andrew McCullough said those working away from the frontline were crucial to their operations.
"We reimagined volunteering a couple of years ago to recognise that volunteering is changing," he said.
He said volunteers could be thousands of kilometres away and still contribute.
"We have a volunteer who works for us but lives in San Francisco who works on apps, so there are new ways of getting involved all the time," Mr McCullough said.
"Flood planning, working in the command centre and managing logistics — all of these things don't require having to be out in the field working in cold weather."
Those with skills in IT and social media were particularly useful.
"People don't fully comprehend the different types of roles we have," he said.
Anyone interested in volunteering can contact NSW SES on 1800 201 000 or apply to the RFS at their website.
Aboriginal leaders to be included in NSW's top bushfire planning committee
The ABC reported that in a first for New South Wales, the Government will mandate the appointment of three Aboriginal positions to the state's top bushfire planning committee.
Key points:
Aboriginal leaders will play a role in advising the NSW Government's main bushfire management committee
Local Aboriginal Land Councils, Traditional Owners and cultural burning experts will be involved
It's also hoped the changes will lead to more Aboriginal people gaining employment through government programs
The changes were included in the Bushfires Legislation Amendment Bill that passed through Parliament this week.
The decision will see positions created for a member of the NSW Local Aboriginal Land Council, a traditional owner and a cultural burning expect on the Bush Fire Coordinating Committee.
The Committee includes Rural Fire Service Commissioner Rob Rogers and representatives from the state's other lead emergency departments.
The Government originally proposed a position only for the Land Council, but opposition amendments enabled the additional positions for traditional owners and cultural burning experts.
Advocates and experts in cultural burning were key to securing the positions.
Important recognition
Wiradjuri man, cultural burning practitioner and University of New England academic Shaun Hooper helped advise politicians working on the bill and said the changes would help provide a strong voice for Aboriginal people in the bushfire planning process.
"It is a moment where there is much greater recognition of aboriginal people and it is quite important," he said.
Mr Hooper, who is also a member of the Rural Fire Service and fire behaviour analyst, said the changes went further than the recommendations made in the NSW bushfire inquiry.The ancient practice that could save Australia from more bushfiresVictor Steffensen became the face of Indigenous land management during the catastrophic bushfires. As he travels across the country teaching cultural burning, he says he owes his skills to two wise elders.
"The Government has taken it a step further and increased the opportunity for the variety of Aboriginal voices better representing the community," he said.
He said the result was the culmination of a lot of work to help recognise the importance of cultural burning.
"NSW's vegetation and even Australia's vegetation and landscapes are products of extreme amounts of time Aboriginal people have invested in burning and caring for country," he said.
"The disturbance to that process happened 200-odd years ago, and has brought on these conditions that produce these extreme fires.
"Now giving Aboriginal people the capacity to engage in that sort of management practice, we may never be able to get back to 200 years ago, but we can start to turn that around in the longer term."
Vanessa Cavanagh is a Bundjalung and Woonarua woman and practitioner of cultural burning based in the Illawarra, she provided evidence to both the NSW bushfire inquiry and the royal commission about the important role of women and children in cultural burning practices.
"The news is fantastic. Look, it is really important that we have Indigenous people staggered across all levels of government at these decision-making tables," she said.
"So it is really important that we have this leadership at the top of bushfire management, so it is really exciting to hear."
NSW Aboriginal Land Council chair Anne Dennis said the bushfires last Christmas were devastating for Aboriginal communities.
"Homes and community facilities were lost, our country was ravaged and countless native animals were killed," she said.
"Unfortunately, Aboriginal input was not sought in the bushfire planning, despite our knowledge of land management practices, including cultural burning, that can benefit the whole community.
"Now NSWALC's membership of the State Bush Fire Coordinating Committee will ensure that Local Aboriginal Land Councils and Aboriginal communities are included in emergency management planning, that Aboriginal people feel safe and welcome at evacuation and recovery centres, and that our expertise in cultural burning and wider land management is utilised."
Opposition spokesman for Aboriginal affairs David Harris said it was a powerful change.
"For the first time, instead, Aboriginal people being consulted on policy. They will actually be at the table developing that policy," he said.
He said he also hoped it would provide opportunities for Aboriginal people to gain employment through government programs.
South Coast psychologist runs online support program for bushfire victims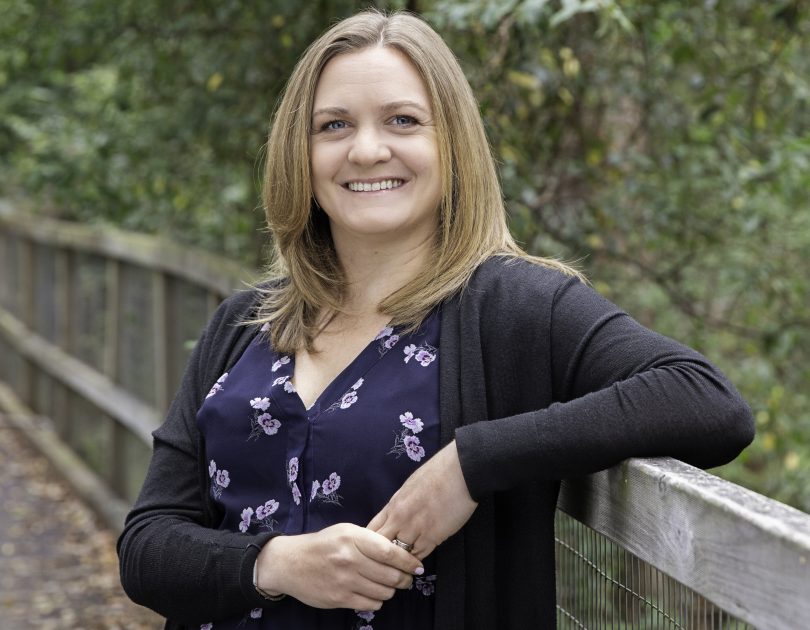 About Regional reports that clinical psychologist Stacy Shepherd has been working with bushfire victims since the 2019-2020 Black Summer, which burnt 79 per cent of her region.
Her psychology practice, based in Broulee on the NSW South Coast, still has clients who are living in temporary housing, caravans or couch surfing.
Stacy says Eurobodalla residents and many Australians who lived through the Black Summer bushfires will be feeling nervous as we approach another summer and bushfire anniversaries.
That's why her practice, Broulee Psychology, has created a free seven-week online program for adults wanting to learn strategies to manage their mental health post-bushfires and during the COVID-19 pandemic.
Each module was created by Stacy and her team with a Facebook grant to provide strategies for coping including self-care, relaxation strategies, managing mindset and behaviour, and using social connections.
A good place for anyone to start is by remembering that this summer will be different from last year's, says Stacy.
"This year is different from last year," she says. "It's much wetter, and while there will likely be fires in some places, it's unlikely we will see a similar season.
"Often when we've experienced something such as the past summer's bushfires, our danger system tells us it's going to happen again and again – that's our brain's way of keeping us safe – but it's important we step back, realise that it's not last year and relax the body."
Self-care is another way to reduce stress, however many people stop practising it when they are stressed, says Stacy.
"A lot of people also stopped practising self-care when COVID-19 began because people forgot that we could still go outside and enjoy our beaches and some social interactions, even if we had to get a bit more creative," she says.
"So we have been focusing on basic self-care strategies with our clients: making sure we're getting enough sleep, eating well, still exercising, going out and doing things we enjoy."
"The other positive thing about it being online is that people from outside Eurobodalla have also joined, including people from the Blue Mountains, Ulladulla, Nowra and Bega," says Stacy.
Each module is accessed via the program's Facebook group or email. Participants can also ask questions via Facebook or email, which Stacy and her team answer for everyone, but keep the question's author anonymous.
The seventh and last module also provides strategies for parents of bushfire-affected children. Broulee Psychology received another grant to run Stormbirds – a program created specifically for children who have experienced a natural disaster – but didn't find many participants because the program is also running in local schools.
"Therefore we have focused on supporting parents," says Stacy. "I think we're going to have a lot more progress if we can help parents to feel better and talk to their kids to provide reassurance, help them to talk about their feelings and normalise the experience."
Stacy is still hoping to run an online group specifically for parents and children in early 2021.
The form to join the current program is available here.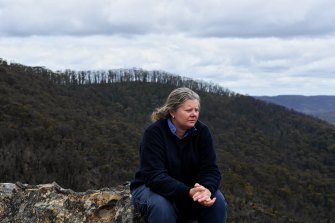 The Sydney Morning Herald reported that one of the most destructive bushfires of last summer was lit by the NSW Rural Fire Service after a last-minute change in strategy communicated to the local brigade captain only the day before.
The Mount Wilson backburn, which the RFS has bundled with the Gospers Mountain Fire in its damage estimates, was lit on December 14 from a point with a history of escaped fires and contrary to the advice of Mount Wilson RFS captain Beth Raines, who lost her house in the blaze. It was a windy day and the Gospers fire was 15 kilometres to the north.
"To do it on that day and in those conditions was ludicrous," said Bill Shields, who captained the Bilpin RFS for 30 years. "The more fire you introduce under those conditions, the more likely you are to have an escape."
The consequences of the Mount Wilson backburn are written into the landscape. Nearly a year later, the Bells Line of Road is lined with sprouting skeletons as far as the eye can see. Much of the damage has been attributed to the Gospers fire. In truth, that blaze never came close. Some of the burned area is described as the Grose Valley fire, but that name is an administrative convenience, for the fire in the Grose burst out of the Mount Wilson backburn.
The Mount Wilson backburn burned for 53 days and destroyed 63,700 hectares, according to an analysis by the Independent Bushfire Group, if the fire grounds in the Grose and the upper Wollongambe catchment are combined. It razed orchards in Bilpin, part of the Mount Tomah Botanic Garden, ancient rainforests and the Blue Gum Forest, birthplace of the modern conservation movement.
It licked Mount Wilson, Mount Irvine, Mount Tomah, Bilpin, Berambing, Kurrajong Heights, Blackheath, Mount Victoria and Bell, and damaged 20 houses.
A few months after the fires had ended, while she was tearing down her charred house and picking up her life, Ms Raines received a letter from a resident who had a terrifying brush with the fire and lost part of her garden.
Ms Raines has received many letters from people thanking her for saving their homes. This resident wanted an explanation as to what had gone wrong. She wanted accountability.
"I just couldn't engage with it," Ms Raines said.
"People are going through their own personal journeys after these fires and they were at the lash out stage. We've got a few people, very vocal, very negative, who are convinced it was our decision and this is what we did and it was all our fault."
Indeed, many questions remain about the wisdom of the Mount Wilson backburn, not just in terms of its execution but whether it should have been done at all. Why was it done during the heat of the day? Why when the weather was predicted to deteriorate? And how did the RFS plan to contain the fire if things went wrong?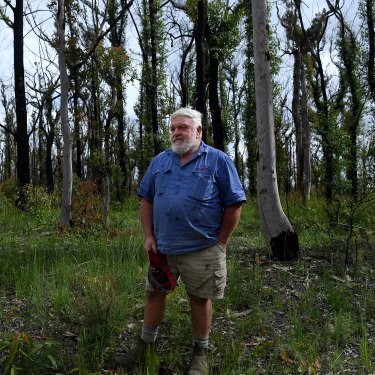 The Independent Bushfire Group, a coalition of bushfire practitioners, fire managers, fire researchers and ecologists, is pushing for the NSW Rural Fire Service to release their investigation report so the mistakes from the event are not repeated.
The RFS has declined to release its review of the burn or its advice to the NSW Bushfire Inquiry, other than to acknowledge that spot-overs from the backburn affected other communities. Its size estimate for the Gospers Mountain Fire includes the area burnt by the Mount Wilson backburn.
"It's really hard," said Ian Brown, an Independent Bushfire Group member who worked in national parks management for 20 years. "We're not saying it's easy. We've all made mistakes in fires, but there's got to be some sort of acknowledgement that these things happened so they can be improved. It's time for truth and healing."
Major threat to communities
Ms Raines got her first hint there was a change in plans about 4pm on December 13 when she saw on her Live Traffic app that the Bells Line of Road was to be closed the following day. The Gospers fire had been burning for 48 days, zigzagging south until it hit the Bungleboori Creek, when it started to curl around both ends.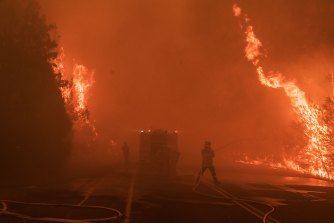 The RFS was in the process of burning a southern containment line from Wisemans Ferry to Lithgow – a distance of around 130 kilometres – and damp weather had held it up at Bilpin. The aim was to avoid fire getting into the Grose Valley, a notoriously wicked area to contain and a major threat to communities along the Great Western Highway.Advertisement
But Ms Raines and her brother Peter, the senior deputy captain of the brigade, were looking at the western end of the fire front with increasing concern. In 2013, the State Mine fire streaked 25 kilometres from Newnes Plateau to reach Mount Wilson in one afternoon, peeling off two houses at neighbouring Mount Irvine and three others along the way. It was a study in how quickly fire could come from the north west under the right conditions.
"People were starting to get a bit toey," Ms Raines said. "It was going nuts around Newnes Plateau. People were just worried that if it did take a run with some adverse weather we were going to be in the firing line."
Peter Raines lobbied the Hawkesbury divisional command, which was managing the Gospers fire, to run a perimeter burn around Mount Wilson, starting at Mount Irvine and running west towards Bell. But he did not have a personal relationship with anybody in that command as he was used to working with the Katoomba office, and it was difficult to get people on the phone.
"I'm going through the RFS and every time it was, 'Sorry, they're in meetings'," Mr Raines said.
"They're trying to deal with all the different people in their district, whereas I'm a nobody from a different district. It's never going to end well for us."
So the suggestion that backburning operations were to commence in their area the next day came as a surprise. A phone hook-up with Hawkesbury yielded two more surprises: the anchor point for the backburn was the corner of Mount Wilson Road and the Bells Line of Road – almost the same location a fire started in 1994 with disastrous results – and it was to be lit during the day.Advertisement
"They reckoned they had a three-day window that was good and then the weather was coming again," Mr Raines said. "We weren't opposed to it. But it needed to be really well managed and it wasn't. We like to light it at night, because if you get a bad day you can't hold it."
Ms Raines suggested some alternative locations. "And it was like, 'No no no'," she said. "It wasn't a good plan. There were better spots, but they just didn't want to know about it."
When Mr Raines informed residents of the plan that night at a dinner in the community hall, some of the locals were taken aback. There was very little time to prepare for what seemed like a risky burn. Was the risk of lighting up at that time and place worth the potential consequences?
At 9.51am on December 14, three strike teams met at the designated anchor point and started burning in two directions. Radio communications obtained by the Herald indicates the temperature was 19.5 degrees, with very little wind. At 2pm, a south-westerly picked up. And at 2.54pm, the crew reported the first spot-over.
Ms Raines: "Within half an hour, we were doing property protection."
The Gospers Mountain Fire never did cross the Bungleboori Creek. According to the Independent Bushfire Group, the active end at Newnes was burning slowly through bush that had been incinerated in 2013 when the Mount Wilson backburn was lit.
"They weren't doing hazard reduction and they weren't doing a backburn," one resident said. "They were lighting a bushfire."
It was the Mount Wilson backburn that raced towards the Gospers when an easterly change came through that evening, and both fires became tangled in backburns around Clarence and Dargan, destroying 30 houses. The next day the weather deteriorated, with intense runs of fire towards Bilpin, Mount Tomah and Berambing burning more houses, and within two days the fire crossed into the Grose Valley. It destroyed road, rail and electricity infrastructure and tied up resources for weeks that might have been directed elsewhere.
"It was a total failure," Mr Brown said. The backburn might have been an appropriate strategy under the right circumstances, but there was no imminent threat to justify it, he said.
"Human psychology comes into this hugely. There's an urgency to do something. But there have been many occasions since then where common sense has prevailed and people haven't lit up such dangerous backburns."
The local forecast from the Bureau of Meteorology predicted the temperature would rise and winds would pick up in the afternoon, Mr Brown said.
Ms Raines' home was lost on the second day, engulfed by a wall of flames so intense the crew – a professional team – fled and never returned. It is this more than anything that she struggles to reconcile against those who would blame her for the loss of their gardens.
"I don't have a problem with them bailing," she said. "It's the fact they didn't come back."
There was no time to take stock. Back at the station, somebody had dislocated their knee and somebody else was vomiting from dehydration. And even after the fire moved on, she would wake in the night and smell it, hunched in the rainforests.
"We knew it was there, just trickling around. I was petrified still."
A spokesman for the NSW Rural Fire Service said the southern containment strategy of the Gospers fire was the result of careful planning with input from local brigades and the NSW National Parks and Wildlife Service, but the weather deteriorated beyond what was predicted.
"The NSW RFS is committed to thoroughly investigating incidents such as this and ensuring that it incorporates the learnings from those scenarios into its practices and procedures," the spokesman said.
But there are those who believe a transparent autopsy of the backburn will help them to move on. Heidi Irwin, whose property on Mount Wilson Road was among the first to be hit, still feels physically ill when she drives through the blighted country. "So many things went wrong that day, it's going to take a long time to heal," she said.
And then there are those who are taking matters into their own hands. Mount Wilson RFS brigade has seen a spike in membership, with 17 new firefighters trained this year and 10 lined up for 2021.
Mount Irvine resident Allen Hyde has founded the Rainforest Conservancy, with plans to reanimate rainforest in the gullies and then put a buffer around it. Mount Victoria and Bell are also interested in becoming involved.
"This is the last bit, literally in Australia, of basalt rainforest," Mr Hyde said. "There's no more like it. That's why it's somewhat precious."
One evening in the midst of the fires last year, Ms Raines walked into those rainforests to check that the containment line was holding, imagining all wildlife to have perished, and stumbled upon hundreds upon hundreds of fireflies lighting up the bush.
Karuah Rural Fire Brigade celebrate as new $1.1m station officially opened
Port Stephens Examiner reported that four years after Karuah Rural Fire Brigade's dire need of a new station came to light, they finally, and officially, have one.
Brigade members, NSW Rural Fire Service commissioner Rob Rogers, state and local government representatives attended the official opening of thew new station in its new location of Engel Avenue on Saturday, November 14.
"We're relieved that the long process in building a new fit for purpose station has ended and that it is now open," Superintendent Martin Siemsen, the NSW RFS Lower Hunter district manager, said.
"The old building had some fairly significant issues. The RFS, Port Stephens Council and the state government has worked together to remedy that.
"This very expensive but purpose built station is fit for the future for not just the brigade, but the community."
The station was officially opened by Port Stephens MP Kate Washington.
Due to the COVID-19 restrictions, the gathering was limited to 20 people which included Taylor Martin MLC representing police and emergency services minister David Elliott, Port Stephens central ward councillor Sarah Smith and Port Stephens MP Kate Washington.ADVERTISING
The official proceedings on Saturday also included the presentation of service medals to brigade members. The commissioner presented long service awards to Jenny Semple (10 years service), Jim Semple (first and second clasp for 31 years service) and Tony Hill (clasp for 20 years service).
A community open day at the new station will be scheduled as soon as restrictions permit larger gatherings.
The new Karuah RFS station replaces an old, volunteer-built structure in Wattle Street that was decaying rapidly, to the point that it had timber props holding the walls and windows up.
Karuah RFS publicly called on the government in July 2016 to do something about the brigade's sub-standard station.
While Karuah's station was listed for "priority replacement" at the time, there was no relief in sight until possibly 2020. Improvements were made to the ailing RFS station later in 2016.
The Karuah Rural Fire Brigade station in Engel Avenue.
In February 2019, Parliamentary Secretary for the Hunter Catherine Cusack and then state election candidate Jaimie Abbott announced a $1.1 million state government commitment to building a new station.
Following community consultation in selecting a new site for the station, construction began in December 2019.
The building was complete and keys handed to the brigade in July 2020.
A book detailing the history of the Karuah Rural Fire Brigade was launched at the station opening.
Researched by Paul Mulvaney of the Karuah Local History Group, the book traces the development of the brigade from a group of locals with two 44-gallon drums of water and a hand pump on the back of a trailer through to the current Cat 1 vehicle in the new Engel Avenue station.
Paul Mulvaney of the Karuah Local History Group presenting a book detailing the history of the Karuah Rural Fire Brigade to NSW Rural Fire Service commissioner Rob Rogers.
"The group was originally the Karuah Volunteer Bushfire Brigade and it then became the Karuah Rural Fire Brigade in September 1997," Mr Mulvaney said.
"The book details the different vehicles used over the years, from the Blitz truck, Studebaker 6-wheeler, Dodge V8 to the various ISUZU vehicles now used."
Mr Mulvaney said Karuah Local History Group had researching the story of the brigade on its list of topics for many years.
The Examiner's article announcing the state government's funding commitment to building a new station prompted the history group to get started on the project.
Mr Mulvaney started to research and collect photographs for the book in February 2019.
On November 14, 2020 he presented a copy of the book to the NSW RSF commissioner in Karuah.
Karuah RSL Club and Karuah Working Together funded the printing of the book. Proceeds from sales of the book will be donated to the Karuah brigade.
Books, $30 each, are available to buy from The Karuah Centre in Tarean Road, next to the Service Station.
They will also be sold at the car boot sale at The Karuah Centre on the morning of Saturday, December 5.
Record Emergency Services Budget Delivers For First Responders
The LIberal Party reports that the State's courageous first responders who have battled bushfires, floods, storms and a pandemic will be supported by a record emergency services budget to help them keep the community safe in a resilient post-pandemic NSW.

The 2020-21 NSW Budget will deliver a total of $1.8 billion for the NSW Rural Fire Service (NSW RFS), Fire and Rescue NSW (FRNSW), the NSW State Emergency Service (NSW SES) and Marine Rescue NSW (MRNSW), including an additional $237 million to boost the State's preparedness and response to bushfires.

Minister for Police and Emergency Services David Elliott said a record investment of $700 million for the NSW RFS and $900 million for FRNSW would help protect lives, property and support our emergency management personnel.

"We are funding a range of initiatives to support frontline firefighters, extend hazard reduction works, accelerate fire trail work, as well as deliver better equipment, and support for the natural environment," Mr Elliott said.

"These funds will also include a suite of mental health programs across all frontline agencies as part of our commitment to support our first responders."

"We are committed to continuing to protect the people of NSW from bushfires, floods, storms and structural fires. We will do whatever it takes to safeguard communities from disaster."

The Budget will allocate $192 million over five years to address the urgent recommendations from the independent NSW Bushfire Inquiry, including:
$36 million for a new first responder mental health strategy for emergency services;
$23 million in additional personal protective clothing for frontline firefighters;
$17 million to retrofit NSW RFS and NPWS vehicles and replace FRNSW tankers
More than $9 million to fund initial priority works for the fire trail network;
More than $8 million to extend an integrated dispatch system for the NSW RFS;
More than $5 million for enhancements to the RFS aerial fleet and training facilities;
Almost $3 million for improvements to NSW RFS's Fires Near Me app; and
Almost $3 million to deliver critical equipment for 31 multi-agency Emergency Operations Centres
This builds on more than $45 million in funding, announced in May, to fast-track hazard reduction and enhance our firefighting capability.

The NSW Government is also committed to supporting NSW SES volunteers with a record $200 million budget for 2020-21 to ensure they have the resources they need to manage flood and storm emergencies, road accident rescues, bush search and rescue, and other disasters.

This Budget includes more than $187 million over five years to support Resilience NSW, which was created in 2020 to lead whole-of-Government disaster and emergency efforts from prevention to recovery.
Black Dog Institute launches mental health service to aid first responders
The Young Witness reported that first responders now have access to free mental health services under a new plan launched by the Black Dog Institute.
The Bush Fire Support Service offers emergency service workers and their adult family members up to 12 one-on-one psychological mental health care sessions.
The Telehealth service is free and aids first responders who assisted in the bushfire effort from all levels of emergency services including firefighters, SES, ambulance, forestry, animal rescue and lifeguards.
It will also offer people a variety of ways of accessing the service, including a confidential online mental health assessment through a website designed to link people with the most appropriate support.
The program is funded by the Department of Home Affairs. The service includes PTSD support services.
Black Dog Institute chief psychiatrist associate professor Sam Harvey says first responders fought tirelessly to put out bushfires that raged around the country.
"Their time at protecting us has stopped for now and the Black Dog Institute is proud to be able to do its part in looking after them," he said .
"We understand that people respond to stress and trauma in different ways and want to offer them multiple ways to seek support.
"As well as the sessions with a clinician there is support for those who prefer to guide their own treatment, with a range of tailored digital resources and evidence-based tools.
"These services are open to those people who responded to the bushfires, no matter where they live – our aim is to use Telehealth and other digital channels to make sure everyone has access the best care possible."
As well as the sessions with a clinician there is support for those who prefer to guide their own treatment, with a range of tailored digital resources and evidence-based tools.Sam Harvey
The Bush Fire Support Service also includes professional development and the latest mental health evidence training for GPs in bushfire-affected areas to ensure local support for first responders and their families and streamlined referral to specialist mental health care.
Anyone wanting to know more or start the process of getting support can visit blackdoginstitute.org.au/bush-fire-support-service
Meanwhile the Rural Fire Service Association has partnered with St John Ambulance to offer mental health first aid courses to volunteer firefighters.
Already some 900 mental health first aid courses have been provided to volunteer firefighters.
RFSA president, Brian McDonough, said the mental health courses complimented the holistic support provided to members through the RFSA, including chaplaincy and welfare services.
"The fires may be out for now but helping our members recover is our top priority," Mr McDonough said.
"For many volunteer firefighters and their families, living with the aftermath of the fires is a day-to day challenge.
"We know our members are prepared and skilled to deal with a bushfire crisis – now we want to equip them with the skills to help during a mental health crisis."
St Johns Ambulance NSW CEO, Sarah Lance, said the mental health first aid courses will help firefighters recognise and support colleagues, friends, and family who may be suffering with mental health issues.
"Mental health first aid is just as important as physical first aid," Ms Lance said.
Climate change to inflate insurance costs in flood and bushfire-prone communities
The ABC reported that severe weather has rendered parts of Australia uninhabitable, properties will become uninsurable, and people will be priced out of their homes, leading climate scientists warn.
Key points:
A climate risk analyst says home insurance premiums could increase to the point where many areas become unaffordable
An insurance spokesman says that has not happened yet, but wants the Government to invest more in disaster mitigation
In a NSW town hit by fire in 2018, only 16 of the 69 houses had been rebuilt due to insurance issues
Across Australia, 383,330 addresses were classified as high risk in 2020.
That number will almost double to 735,654 by 2100, according to a report produced for local government by analysis platform Climate Risk Engines.
Leading climate risk analyst Karl Mallon, chief executive of Climate Valuation, which provides extreme weather analysis on construction and development to banks and the property industry, said an increasing number of properties were in the insurance "red zone".
"Premiums are going to increase and they may become unaffordable," Dr Mallon said.
Insurance Council of Australia spokesman Campbell Fuller said no region in Australia was uninsurable — for now.
"However, it is possible some regions may become difficult to insure in the future," he said.
"Unless governments invest in appropriate mitigation and adaptation strategies."
This week, the CSIRO and the Bureau of Meteorology produced data that found Australia's climate had warmed by 1.44 degrees Celsius, plus or minus 0.24C, since 1910.
Leading climatologist Greg Holland, a fellow of the Australian Meteorological and Oceanographic Society,said the science clearly showed Australia's climate was continuing to warm and that the frequency of extreme events was increasing.
"We've been talking about climate change as something in the future — it's now in the past," he said.
"The reason people are experiencing things like massively increased intensity and types of bushfires, along with the other extremes weather brings along, is because it is here now."
Goulburn Mulwaree Council issues letters regarding long grass
The Goulburn Post reported that the council has issued close to 150 letters to Goulburn Mulwaree landowners urging them to clear long grass from their properties.
The move comes six weeks into the bushfire season's official start. Monday's hot and windy weather also sparked a total fire ban.
Mayor Bob Kirk urged people to prepare vacant land for the summer heat and bushfire season by slashing or mowing long grass now while it is green.
"We are asking our residents and owners of residential blocks to get on top of this issue now before the grass begins to brown off in the coming weeks," he said.
"It has been great to have so much rain over the past few months but this has caused a lot of growth and we need to prepare accordingly prior to summer. We cannot be complacent, as in just a few weeks the heat will be here and it may be too late to mow or slash some of these areas due to bushfire risk."
Goulburn has received 752.6mm of rain this year, according to Weatherzone. It is well above the 577.9mm average for the year to November. The Bureau of Meteorology recorded 93.8mm at Goulburn Tafe in October but other areas received more.
A council spokesman said the organisation had issued 148 letters in regard to overgrown property over the past month and would be sending further notices to owners of vacant land over coming weeks "strongly encouraging them" to prepare their land for summer.
"If these notices are ignored a draft order will be issued, which may then result in an infringement notice and penalty of $330 for residents and landowners who choose to ignore this," he said.
Long grass is particularly evident on blocks around Goulburn awaiting development, such as the former Saint John's Orphanage in Mundy Street. The former Supertex site in Chantry Street, where buildings were demolished after a developer bought the site in 2004, has also been overgrown for some time.
A council spokesman said the vacant blocks in residential areas were a particular source of concern not only due to fire risk but the dangers they presented in terms of vermin, snakes and weeds.
FIRE DANGER: The former Supertex site in Chantry Street also has long grass. The property was purchased for development purposes in 2004 but little has happened on the land. Photo: Louise Thrower.
The Bushfire Danger Period in NSW commenced on October 1.
RFS Southern Tablelands district officer Cherie Roche said there had been few fires to date. Crews however did attend an outbreak in the council tip on Wilson Drive, Marulan on Monday afternoon. It was quickly contained.
Separate to this, she reinforced the council message for landowners to clear long grass while it was still green.
"It is much better to act now when there is less chance of it igniting," she said.
As for the fire season ahead, Ms Roche said it very much depended on how growth was handled amid reports of more rainfall in the months ahead.
The Southern Tablelands zone has experienced increased membership since the last fire season.
'Brave' firefighters protect Deniliquin
The Deniliquin Pastoral Times reported that ''We all know the role of a firefighter in our community, but to see them driving directly in to the fire, while the wind is blowing a gale … you realise just how incredibly brave they are.''
Paul Fellows saw it all from his vantage point, from a rise on 'Mafeking' where his son Tom lives at Hill Plain.
Describing the Cobb Highway blaze south of Deniliquin as a ''wildfire'' he thought might never be tamed, Mr Fellows said he was proud to see so many people head into the darkness of the scrubland toward the glowing horizon without really knowing what they were heading into.
''It would have been dark and no-one would have really known the surroundings or what might be coming up ahead,'' Mr Fellows said.
''They should all know how grateful we, the public, are of their efforts.
''Without them we might all be ashes and tinder.''
By the time the Pastoral Times went to print yesterday, the Cobb Highway blaze was reported to have burned an area measuring at least 1500ha.
It had been described as contained, thanks in part to the assistance of three aerial bombing appliances, but not yet completely under control.
NSW Rural Fire Service Mid Murray Zone Superintendent Tony Whitehorn said the fire had consumed grassland, crops and numerous stands of trees, which may continue to smoulder for at least a week.
The fire started at Greaves Rd just outside Deniliquin about 12.30am yesterday, after a powerpole was downed by 70km/h winds.
At its peak, flames were leaping at least 3m in the air and the fire was racing at a speed of about 60km/h.
Supt Whitehorn said 60 firefighters from across the Mid Murray Zone answered the call for help.
In those first hours there were 16 RFS trucks, four Fire + Rescue NSW trucks, two graders, two bulk water carriers and three command vehicles, and many more volunteers providing support at the Fire Control Centre at Deniliquin Airport.
Aerial firefighting started about 10am, with an 802 air tractor, and RJ 85 LAT and a helicopter assisting with retardant drops to maintain containment lines — particularly along the Edward River and on the eastern flank to prevent the south westerly gusts pushing the fire back toward Deniliquin.
Supt Whitehorn said if the fire had ''got away'' while there was a south westerly, it would push toward the river and in the direction of Four Post Lane and Lawson Syphons Rd.
While crews were being directed to the Cobb Highway fire, Supt Whitehorn said a number of other fires popped up in the zone, caused by downed powerlines or lightning which passed through the region about 5am.
''On Sunday night crews were called to downed powerline fires off the Barham Rd near Deniliquin and one near Wakool.
''Also on Monday morning there was a fire in the Black Swamp area of Conargo (which burned 5ha) and we also had some lawn clippings self combust at Picnic Point.
''The wind was giving us trouble with all of those too.''
With the smaller fires under control, all attention was turned to the Cobb Highway fire.
Firefighters had managed to stop the fire from advancing by 8am yesterday, and by mid afternoon RFS Mid Murray district assistant Gerard James said containment lines were firmly in place.
He said with air support they were confident those containment lines could continue to be held.
If successful, the blaze is not expected to reach the Murray Valley National Park, timber stands along the Edward River or the township of Deniliquin.
As the tfBannersc Pastoral Timestf$f went to print, an overnight crew of volunteer firefighters was preparing for deployment.