Black Hawks to fight fires
Ex military choppers part of $268m NSW firefighting budget boost reports the Daily Telegraph.
HIGH-level talks are under way between the State and Federal governments over allowing firefighters to be deployed in two Black Hawk helicopters during major bushfire emergencies.
The Turnbull government announced the former military choppers would be transferred to the NSW Rural Fire Service to bolster its aerial squadron once they were withdrawn from armed forces service.
Almost three years on, the NSW RFS is still waiting to use the helicopters, with Civil Aviation Safety Authority (CASA) regulations restricting nonmilitary personnel such as firefighters from flying in them.
However, Police and Emergency Services Minister David Elliott and Deputy Prime Minister Michael McCormack were locked in negotiations on Thursday to overcome the rules impasse.
As a result, it is understood the NSW RFS is anticipating delivery of the helicopters, which will be used predominantly for rapid response to remote area fires given the aircraft having cruising speeds of 270km/h, as early as the end of this year.
The talks come as the NSW government prepares to spend $17.2 million to make the two helicopters ready for use by firefighters as part of a $268.2 million, four-year funding package to boost the State's firefighting capabilities.
The funding package, which forms part of the upcoming State Budget, will also include $34.4 million to overhaul thousands of kilometres of fire trails, including widening them and putting up signposts to tell firefighters of the location of water portals, and $5.2 million for firefighting drones.
Another $50.9 million will go towards firefighting tanker replacements and safety retrofits for frontline fleets also operated by Fire and Rescue NSW, the NSW National Parks and Wildlife Service and Forestry Corps.
Hazard reduction is also a focus of the package with $37.6 million to be spent on additional mitigation crews.
Fire and Rescue
NSW will receive $22.7 million for a personal protective clothing replacement program along with $19.9 million to upgrade the dispatch system. There will also be $10.6 million to implement a new National Fire Danger Rating
Enhancing firefighter safety through fire ground tracking, training and accreditation of heavy plant machinery operators will get $6.7 million.
Treasurer Dominic Perrottet said the package takes the commitment by the Government in response to the Bushfire Inquiry, in partnership with the Commonwealth, to more than $460 million. "This commitment will bolster the future of our fire agencies and preparedness of communities, many of whom of have personally witnessed the devastating effects of fire," he said.
Mr Elliott said the government would continue to act on lessons from the Black Summer bushfires.
RFS Commissioner Rob Rogers said: "This commitment will assist by increasing mitigation crews on the ground, getting aviation assets in the sky, and most importantly providing safer trucks for our firefighters."
NSW Coroner to examine 2019-2020 Black Summer bushfire deaths
 CORONERS INQUEST: Princes Highway at Sussex Inlet in the midst of the Currowan fires which claimed the lives of three people. Picture: NSW RFS
The NSW coroner will hold an inquiry into the 2019-20 Black Summer bushfires in the state, focusing on specific blazes and the deaths they caused, reports the South Coast Register.
The inquiry will start in Sydney on August 25 then move to regional courtrooms close to bushfire-affected communities, the NSW Department of Communities and Justice said.
In September, the inquiry will travel to Cooma and Queanbeyan and in 2022 it will travel to other parts of regional NSW.
Further details about the dates and locations of other regional hearings will be published on the NSW Coroners website once finalised.
The inquiry is aimed at over 40 blazes, which burned through six per cent of the state, took 26 lives and destroyed nearly 2,500 homes.
All the hearings in the Black Summer bushfire inquiry will be made available online for viewing.
Submissions will be accepted until Friday, July 23, 2021.
If you would like to make a submission, click here.
During the Black Summer period, South Coast communities were challenged by the most terrifying bushfires the region has ever seen.
Spreading from bushland to the coast, the Currowan fires lasted 74 days and claimed the lives of three people, 312 homes and almost 500,000 hectares of bush.
In the aftermath of that horrific experience – shared by individuals, communities, volunteers and emergency services personnel who bravely manned the frontline – regions continue to reflect on the challenges faced and the lessons learned.
Speaking one year on from the bushfires, Frank Condello spoke with the Milton Ulladulla Times in December about his hellish experience living through the Currowan fires.
Frank and his wife Lyn lost their home, the popular Yatte Yattah Nursery and one of their beloved dogs when fires tore through villages like Conjola Park and left a wake of heartache and destruction behind on New Year's Eve.
"It had been bloody murderous – absolutely," Frank said.
Frank said it was hard to pick up their lives from all the ashes.
"You move on with bloody great difficulty," he said.
"I went up there the day after the fire and it was in total and absolute ruins," he recalls.
"The nursery, the house and the shop, sheds the cows, the neighbour's property, car and trucks – all gone.
"We literally lost everything."
Frank and Lyn ran the popular Tierney Road nursery for about 28 years.
He, like many others, tried to be prepared but the ferocious fire had a hunger for all the dry undergrowth that had surrounded the area.
"Here we are on New Year's Eve I had two fire pumps set up, I had watered everything and I had hoses ready," he said.
"I was dawdling up towards the front gate and looking over at the hill and all hell was breaking loose.
"I then got a phone call from a friend at Egans Farm Lane who was starting to get a bit worried.
"She said 'the fire is getting close' and I made her promise one thing – do not try to drive out of that place because she would be gone."
He then started walking back to his house.
"Then I turned around and walked to the front again. Then this almighty ball of fire came out the heavens and it dropped at the front gate," he said.
"It was like a bomb".
Tree planting and education talks at Quaama Green Shoots day
The Bega District News reports that there will be an exciting day of tree planting and environmental education sessions held along Dry River in Quaama on Saturday, June 26.
Bega Valley Council's Green Shoots day will allow bushfire affected communities to come together to learn about the environment post-bushfire and take an active role in the regeneration of the Dry River site.
The communities of Quaama and surrounding district will take part in a Bega Valley Council led activity called Green Shoots which has been funded under the NSW government's Bushfire Community Resilience and Recovery Fund.
After carrying out surveys of the community at Quaama Park, the environmental department of the Council gathered responses which allowed them to identify where residents would like to see post-bushfire environmental restoration carried out.
"We chose the Dry River site as most people wanted planting along the riverbank and it's a location everyone can access, which means the community can watch the plants grow over time."
"The fires burnt much of the riverbank trees and ground cover species, both of which help stabilise the riverbank and prevent erosion which is another important reason to do planting here.
"Our surveys revealed the community is interested in learning more about the 'what now' in the environment after fire.
"For example, what stages of growth will we see? How will we deal with weeds? Will the black wattle stay? Where are the animals and when will some of them come back?"
After the community takes part in the tree planting, there will be two talks by flora and fauna experts.
Barry Virtue from Atlas of Life, a long-term community project recording changes in the biodiversity on the Far South Coast of NSW, will present on bird life along the river.
Representatives from the group will also present their new new interactive platform, iNatulralist.
It will allow individuals to record sightings of plants and animals and is an important way to record the changes to the environment post-bushfire.
Brogo botanical expert Jackie Miles will also speak about the vegetation growing along the river.
"It's a great opportunity to hear from these local experts and ask them questions," Ms Ryan said.
Community members will be able to regroup, help with bushfire regeneration and learn about the local ecosystems of this region.
The event will be held at Dry River in Quaama (entrance to the river is via the bend in Bega Street) on Saturday, June 26, from 9.30am until 2pm.
There will also be free coffee and morning tea available until 12pm during the talks, followed by a lunch of casserole of curry served from 12 until 12.30pm.
The tree planting activity will take place from 12.30-2pm. It is advised that people bring sturdy walking shoes and sun protection, a water bottle and keep cup.
NSW Budget delivers for disaster-affected communities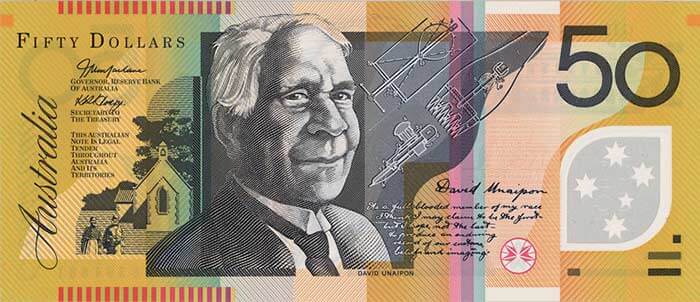 Mirage News reports that the
2021-22 State Budget has delivered on the NSW Government's commitment to help communities recover from the devastating impacts of drought, bushfires, floods and COVID-19.
Deputy Premier and Minister responsible for disaster recovery John Barilaro said the budget would give hope and reassurance to communities who have shown extraordinary resilience in the face of compounding disasters.
"The 2021-22 State Budget is hard proof this Government has and will continue to do all it can to assist in the recovery from crises, with funding for the recent bushfire and flood events now totalling $5 billion," Mr Barilaro said.
"The NSW Government is committed to supporting flood-affected communities and today I can announce more than $590 million for the Storm and Flood Recovery Package.
"This funding will help with ongoing clean-up efforts, financial assistance for individuals, small businesses, and primary producers, the restoration and rebuilding of flood-impacted assets, and a range of disaster recovery programs following severe floods across parts of the state.
"I say to people across regional NSW, you are not alone in this. We will continue to deliver the support needed to enable disaster-affected areas to keep moving forward in their recovery."
Highlights from the NSW Government's support for disaster recovery include:
$5 billion in joint Federal and State funding for bushfire response, recovery and preparedness efforts, with more than $460 million for the NSW Government's response to the NSW Bushfire Inquiry including:

$268.2 million in additional funding to continue vital projects to bolster the future of our fire agencies and the preparedness of communities, following the devastating 2019-20 bushfires.

$590.4 million for the Storm and Flood Recovery package which includes, in partnership with the Commonwealth:

$215.3 million to clean up storm and flood impacted properties;
$203.7 million for Recovery Programs to assist community, infrastructure, industry and environmental recovery, with further Commonwealth funding being sought;
$171.4 million for disaster recovery grants to support small businesses, non-profit organisations and primary producers.
Tributes after Bathurst Living Legend Ernst Holland dies suddenly
 RECOGNISED: Ernst Holland being presented his 60 year Long Service Medal by NSW RFS Assistant Commissioner Steve Yorke in 2019. Photo: SUPPLIED
https://www.westernadvocate.com.au/story/7307867/sorely-missed-raglan-rfs-pays-tribute-to-the-late-ernst-holland/RAGLAN RFS has paid tribute to Ernst Holland for more than 60 years of service to the Rural Fire Service, reports the Western Advocate.
The brigade announced on its Facebook page on Monday that Mr Holland, who joined the NSW RFS in 1956, had died suddenly.
Mr Holland was also known around Bathurst for his work with a number of rural and community community organisations and he was one of the original 200 Bathurst Living Legends named in 2015.
But it was with the RFS that Mr Holland really made his mark and in 2019 he was presented a special medal for his service by NSW RFS Assistant Commissioner Steve Yorke.ADVERTISING
Raglan RFS said Mr Holland, a life member of the brigade, would be "sorely missed".
"Ernie has been a valued member of the NSW Rural Fire Service since 1956," they posted on Facebook.
"Ernie joined the Raglan Brigade in 1998. He took on the role of captain from 2002 to 2005. He was also the brigade's permit officer from 2005 to 2017.
"He received his 60 year Long Service Medal in 2019.
"Ernie was managing air operations at Bathurst Airport during the fire season and was still loading bomber aircraft at the age of 82."
Gratitude mural installed on the Lake Cathie Rural Fire Service (RFS) building to commemorate community efforts during the 2019 bushfires
 TRIBUTE: Artist Rachel Wells designed her creative concept for the first mural was to show appreciation and optimism.
The final gratitude mural has been installed on the Lake Cathie Rural Fire Service (RFS) building to commemorate the efforts of the community during the 2019 bushfires, reports Port News.
In 2020, Port Macquarie-Hastings Council developed a series of murals in collaboration with local artists to recognise and thank those who protected and supported our community.
These murals were officially unveiled during the very first screening of the Christmas production, 'The Christmas Bell',.
The Lake Cathie mural was the final piece to be completed.ADVERTISING
The Lake Cathie community has had two murals installed. One painting focuses on renewal and the efforts of the community to protect the fauna and flora in the Lake Cathie area. The second depicts the acts of generosity and kindness from the community to the RFS.
Artist Rachel Wells designed her creative concept for the first mural was to show appreciation and optimism.
"The gratitude mural depicts appreciation for the amazing efforts the Rural Fire Brigade, the Koala Hospital, local residents and FAWNA have put in to ensure the protection of the flora and fauna that makes this location so amazing to call home," Ms Wells said.
"The focus of the mural is not on the scary situation of the fire, but instead focuses on joy, renewal and recovery by the use of bright colours, flowing movement, and the imagery of vegetation growth and thankful animal expressions."
The second mural celebrates the brave efforts of the Lake Cathie RFS brigade, who were awarded community group of the year at the Australia Day awards ceremony.
"During one of the worst fire seasons, firefighters worked around the clock to protect the Lake Cathie community from unpredictable and life-threatening fires. The firefighters' exhausting efforts were eased by the incredible encouragement and help from people living near and far," Ms Wells said.
"There are countless stories of support, acts of kindness, and donations of food, medical supplies, and shelter.
"The painted scene of a local resident and RFS member, backlit by the iconic waterway, is a visual representation of the community's spirit of solidarity during the bush fire crisis.
"The amount of assistance and gifts provided by countless individuals and groups are not to be forgotten. Great appreciation goes out to everyone involved."
The eight murals stand as a lasting reminder of the community's resilience and strength, and as a legacy to local firefighters, supporters, and emergency responders.
The gratitude murals were funded by the Commonwealth Government Disaster Recovery Funding.
Namadgi, river corridors closed for deer and pig cull
Parts of Namadgi National Park and the Molonglo and Murrumbidgee River corridors are closed from today for a feral deer and pig cull, reports the Canberra Weekly.
ACT Conservator of Flora and Fauna Ian Walker said the animals can damage already endangered plants and animals through grazing, trampling, trail creation, wallowing and antler rubbing.
"They can also affect the areas that are key to the ACT's water supply," he said.
"It is important that as responsible land managers we implement programs that will reduce the impact that invasive animals like feral pigs and deer have on our environment.
The aerial deer and pig cull (shooting) will take place over five days.
"Our team will also implement extensive safety precautions during the aerial control program, such as buffer zones and clear signage."
Mr Walker said while the Government has made progress with the bushfire recovery program over the past 16 months, Namadgi National Park is still in a "vulnerable state" following the Orroral Valley bushfire.
"We have made significant progress, but the ecological and cultural values are still at risk following the fires. Our approach to bushfire recovery is to facilitate a natural regeneration of the park by managing threats from invasive plants and animals.
"It is important that threatened species and ecological communities can recover without being impacted by feral deer and pigs."
The closed areas include: Shanahans Mountain walking track; Bicentennial National Trail through Naas Valley; Mount Clear Campground; Centenary Trail between Kambah Pool and Pine Island; Tongs Trail; and access to Brandy Flat and Horse Gully Huts.
The affected areas will be closed while the deer and pig cull is carried out, until 11.59pm Thursday 24 June.
The annual kangaroo cull is underway too in parts of the Territory, with affected areas closed in the evenings while the cull is carried out.
Wollondilly RFS volunteers recognised for commitment to community
A combined total of 921 years of service to the community has been recognised in a special award service.
The Wollondilly Advertiser reports that the NSW Rural Fire Service (NSW RFS) Southern Highlands Team celebrated the achievements of dedicated members with the presentation of 33 long service and five national medals to volunteers.
A presentation of awards was held at the Mittagong RSL Club on June 17.
NSW RFS deputy commissioner Peter McKechnie joined Wollondilly MP Nathaniel Smith, Wollondilly mayor councillor Robert Khan and other special guests to mark the occasion.
Mr McKechnie noted that the 38 recipients had together given a total of 921 years of service to the community.
"The members being recognised with long service or national medals range from 11 to 73 years of service with a special mention of Brian Coates of Hill Top Brigade for his incredible 73 years of service to the NSW RFS and receipt of his national medal 1st, 2nd, 3rd and 4th clasps," he said.
It soon became clear that commitment to the RFS is a tradition within the Coates family from Hill Top.
Mr Coates said he followed in the footsteps of his father Albert who became a volunteer in the 1930s as part of the then newly formed Hill Top RFS brigade.
Mr Coates' wife Janet has been an RFS volunteer for 63 years while their daughter, Tina Hindley, son and daughter-in-law Michelle and Ian Coates, and granddaughter Sara O'Brien were also recognised for their commitment to the RFS at the June 17 presentation.
It would seem the family's commitment is not likely to end anytime soon with other younger members of the Coates' clan recently signing up as RFS volunteers at Hill Top.
Meanwhile, the sense of pride and commitment of all volunteers at the awards service was hard to miss as each long-serving member stepped up to accept their respective recognition.
Mr McKechnie congratulated each of the Southern Highlands volunteers on their dedication, commitment and service to their communities.
"You only have to look at 2019/2020 season to see how hard our skilled firefighters and support crews work to keep us safe when fires and emergency situations threaten," he said.
"Last season, many of these volunteers were also helping with grass fires and flood rescues, along with dealing with everyday incidents such as motor vehicle accidents and structure fires."
Mr McKechnie added the NSW RFS was committed to providing volunteer firefighters with the equipment, infrastructure and resources they needed to carry out the important work of protecting their local communities from fire and a diverse array of incidents.
"I would like to take this time to praise all our volunteers for their ongoing efforts each and every day, particularly when dealing with emergencies here in the Southern Highlands," he said.
"We also thank the family, friends, employers and colleagues of all NSW RFS volunteers. We know it takes their ongoing support and patience to assist and enable our volunteers to do what they do to protect our communities and to save lives."
Phil Baer recognised with life membership to fire service body
 Phillip Baer APM AFSM has received life membership to the NSW Rural Fire Service Association.
Volunteer rural firefighter, Phillip Baer APM AFSM, has received life membership to the NSW Rural Fire Service Association (RFSA) reports the Boorowa News Online..
Mr Baer said he was excited to be named a life member.
His life membership was presented during a ceremony at the RFSA Conference 2021 on June 5.
"It was very humbling too, just to think people thought enough of what I think as my meager efforts. that they nominated me and the board agreed," he said.
"The RFSA is not an industrial union, so it had no industrial powers, but it represents all the members both the salaried and volunteers and gives everyone a voice that otherwise might not be heard.
"Through the branch structure into the division structure, then into state council, the board and the various consultative committees between the RFSA and RFS it's a way of looking after the members, their health, safety and welfare.
"We have a grants program, a professional development program, we sponsor a lot of the RFS training events and major conferences like we've just had and spend a lot of money looking after the mental health of members through counselling and family days.
"It's a most worthwhile organisation and one I'm quite pleased to give my time too," he said.
A member of the Frogmore Rural Fire Brigade, Mr Baer has been involved in the RFS for more than 65 years and campaigned on behalf of his fellow rural firefighters for more than 20 years.
Since 2002 Mr Baer has held various RFSA representative positions including Delegate and later, Chair of the South West Slopes Branch, Division 8 Delegate to the RFSA State Council and NSW RFS/RFSA Consultative Committee representative.
RFSA President Brian McDonough described Mr Baer as a worthy recipient of Life Membership.
"Life Member is the highest award the RFSA can bestow, and is presented sparingly to those who have made a significant, quality and sustained contribution. Phillip's contribution is wide-ranging from his thoughtful input to meetings, to his on-the-ground assistance at events.
"He represents his fellow volunteers with passion, always seeking a desirable outcome that will be of benefit to all.
"His distinguished service to his community, the NSW RFS and RFSA has not only acquired him the respect of his peers, but also the greater community.
"It is these qualities that make Phillip worthy of the RFSA 'Life Member' award and we are thankful for his inspirational commitment to ensuring the well-being of all members is maintained and preserved."
Mr Baer said he would love to see more members of the community involved in the RFS and the RFSA.
"The RFS is a forward looking organisation and always trying to develop," he said.
"And the RFSA is very much a member orientated organisation and carries our voice to both the RFS and government.
"So I always encourage people to join, but it is a matter of choice and what time people have available to them.
"People are time poor and you can understand that, but if they wish to do something for the community that is well rewarded in terms of personal satisfaction in having helped, the RFS is as good as any agencies available."
Suspicious bush fire in Ourimbah State Forest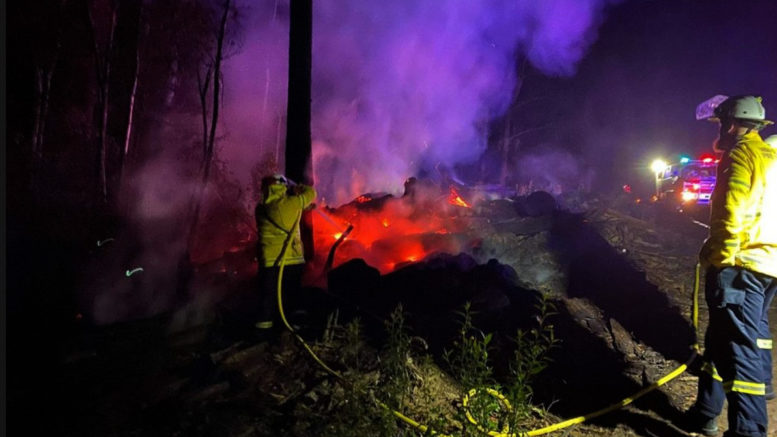 Shortly after 5.30pm on Tuesday, June 8, crews were called to a bushfire which is believed to have been deliberately lit in Ourimbah State Forest.
The fire was on Red Hill Rd, off Yarramalong Rd, at Wyong Creek reports the Coast Community News.
Crews responded from Wadalba Rural Fire Service (RFS) and Tuggerah Rural Fire Brigade, with its heavy tanker, Tuggerah 1, carrying 3,500 litres of water and six firefighters.
On arrival, crews found a small area of bush and a pile of logs well alight.
The RFS firefighters contained the immediate threat and the incident was handed over to a NSW Forestry Corporation crew which had been called in by the RFS crews.
A spokesperson for the Forestry Corporation said the fire had been contained to a small pile of bark and no bushland was impacted.
The fire appeared to have been deliberately lit and an investigation into the incident is a matter for the RFS, the spokesperson said.
Solar panel explosion causes fire at Narooma property
 A solar panel on a shed exploded causing a fire. Photo: Narooma Fire and Rescue
A Narooma landowner had to battle flames on his lunch break when a solar panel on the roof of his shed exploded and caused a fire, reports the Narooma News.
Just after 12pm on Wednesday afternoon, Dalmeny RFS, Narooma Fire and Rescue and Narooma RFS were called to a property on Wagonga Scenic Drive in Narooma.
Narooma RFS captain Sophie Taylor said because the property was so remote, it was a worrying 24 minute response time for the team to reach it.
"Narooma Fire and Rescue reached the property first and luckily the landowner had managed to extinguish the flames," she said.
"He is a former firefighter so some of his old training definitely would have kicked in."
The fire burned the side of the shed and a number of tools inside.
No injuries were reported.
Australia's first Aboriginal fire management course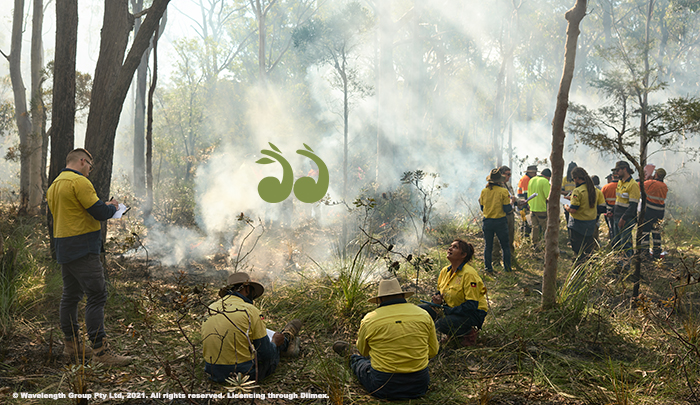 HUNTER Local Land Services (LLS) has launched a Cultural Burn training program that teaches Traditional fire management practices and techniques to Aboriginal land management students, reports Scone.com.au.
The pilot course is the first tertiary qualified Cultural Burn course in Australia, offering training in both Aboriginal Fire Knowledge Practices and Western Science.
There are currently 30 students enrolled who will learn how to apply the correct fire knowledge to specific types of vegetation to reduce weed infestations, improve the health and function of native vegetation communities, protect native animal habitats, reduce the risks of wildfires and promote resilient landscapes.
Cultural burns will be held on different types of land tenures in the Hunter, from Travelling Stock Reserves to privately held properties including Box-Gum Grassy Woodlands, open grassy woodlands and high elevated areas such as Mount Sugar Loaf, with monitoring plans used to capture data prior to and after each burn.
Hunter Local Land Services Aboriginal Community Officer Toby Whaleboat said the course could not have been developed or proceed without the support of local Elders and community, who are allowing the students to work on Country.
"We are so grateful to be working with Traditional owners, our community and Local Aboriginal Councils in the Hunter and Manning Great Lakes, as well as our training partners to deliver this unique course," Mr Whaleboat said.
"The students will get access to some of the best teachers in the country, including Victor Steffensen from Firesticks Alliance, combined with local knowledge passed on through Elders here in our region," he said.
"One of the major outcomes of our cultural burning program is to offer opportunities for connection to Country for local Aboriginal student and communities, and the opportunity to share cultural knowledge on caring for Country," he said.
"We're hoping this pilot course could become the model for teaching Cultural Burning knowledge in a formal land management capacity across Australia," said Mr Whaleboat said.
Together, Hunter Local Land Services, Tocal College and the Firesticks Alliance aim to develop a Certificate III, IV and Diploma in Conservation and Ecosystem Management, Cultural Burn.
Record-breaking tree planting marks beginning of softwood industry's fire recovery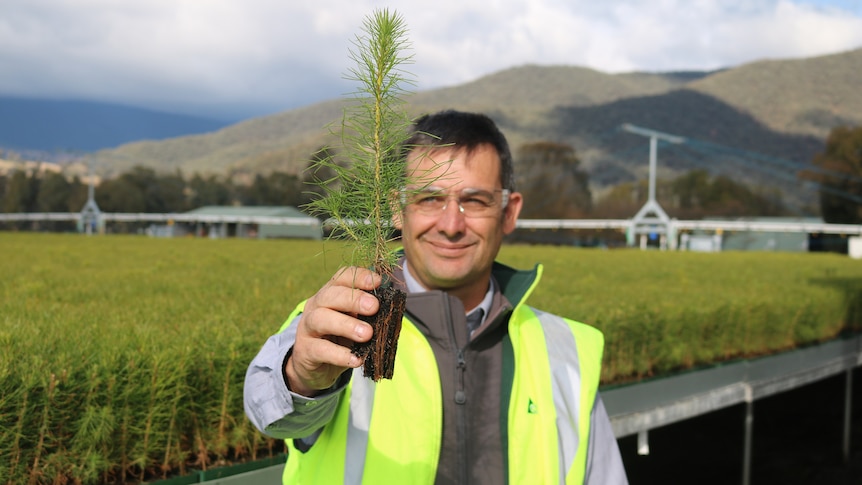 More pine trees will be planted in New South Wales forests this winter than ever before in order to replace some of the plantations burnt in the 2020 bushfires, reports the ABC.
Key points:
More than 14 million pine seedlings will be planted across NSW over the next three months
It will take more than 25 years for the seedlings to grow big enough to be harvested for sawlogs
More than 50,000 hectares of government-owned softwood plantations burnt in the 2020 fires
Roger Davies, manager of silviculture with NSW Forestry Corporation, said across the state 14 million pine seedlings would be planted.
On the south-west slopes of NSW, 45,000 hectares of plantations were damaged by fire, accounting for more than 40 per cent of the timber resource.
Forestry contractor Nigel Grant planted many of those trees 15 years ago and he was retracing his steps this winter.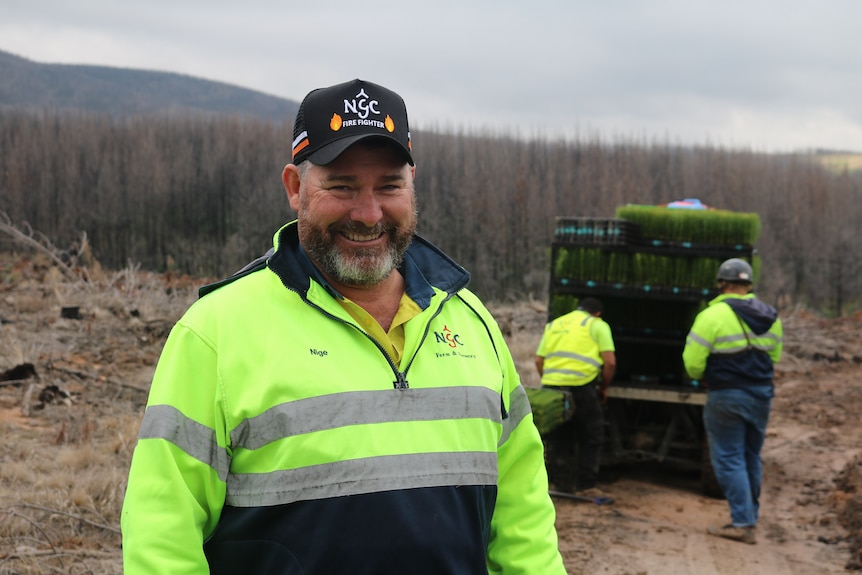 "[We'll be] averaging about 35,000 trees per day with 14 planters and we have another crew starting, so in a couple of weeks we'll be pumping out about 70,000 pine trees a day," Mr Grant said.
He said the work continued rain, hail, or shine.
"The rule of thumb with the boys is when your undies get wet, it's time to go home," he said.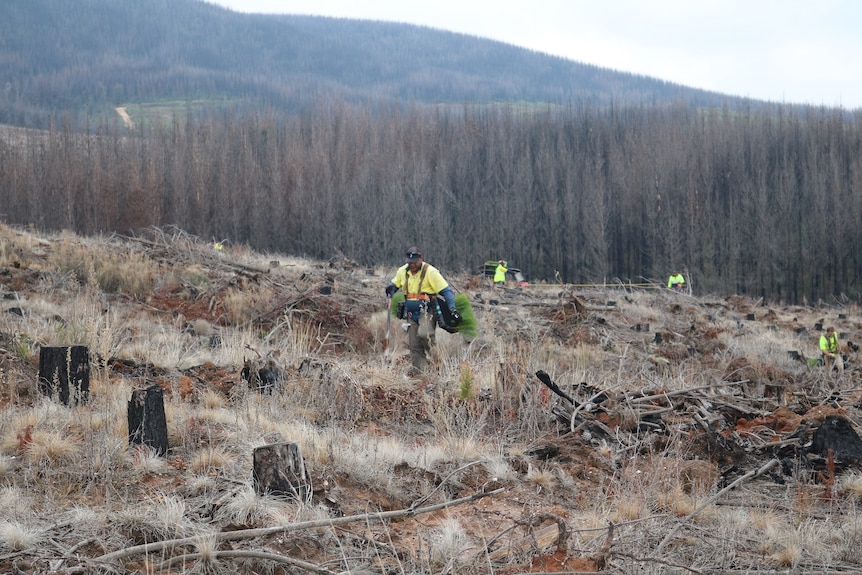 Long road to recovery
It will take more than 25 years for the seedlings to grow big enough for sawlogs, and in the meantime the industry is hurting.
All the timber that could be salvaged from the burnt forests has been harvested and the work is drying up.
New quotas for harvesting and hauling timber have been cut.
Tumbarumba-based forestry contractor Theresa Lonergan said harvesting crews had been cut from 17 to eight, and her family-owned business missed out on a contract.
"We still owe money on machinery, so we are millions of dollars in debt," Ms Lonergan said.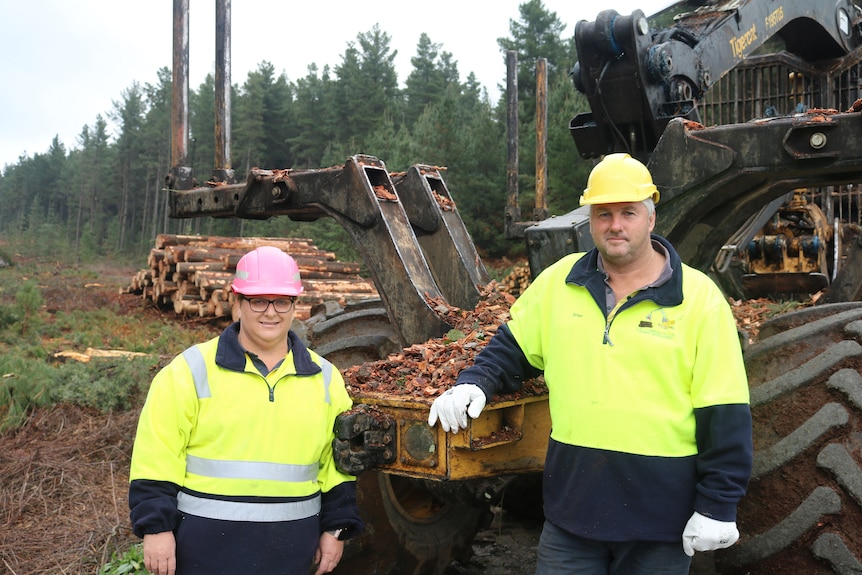 Ms Lonergan said forestry contractors did not qualify for government funding to support bushfire recovery.
She has been lobbying state members of parliament to address that.
"We need help. We could lose everything," she said.
The Australian Forest Contractors Association said more than 50 people working in harvesting and hauling would be laid off by the end of the year.
The association is calling for financial assistance to help contractors restructure, income support, and retraining for workers.
Community feels the impact
Tumut Region Chamber of Commerce president Natalie Randall said timber used to contribute $2.5 billion to the local economy.
"With the loss of softwood plantations in the bushfire period, it has reduced that local economy by about $1 billion a year," Ms Randall said.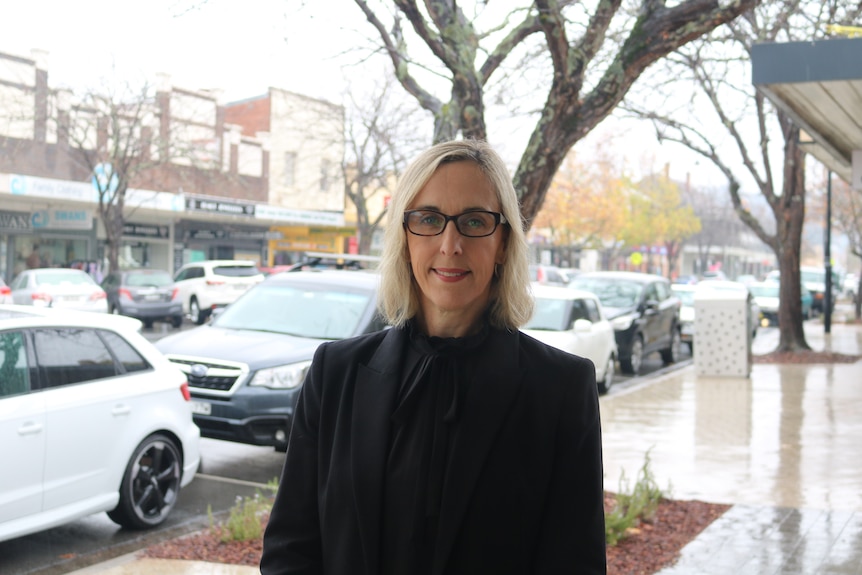 Ms Randall said while the community would feel the impact of the loss of the timber resource, other industries could be developed.
"Tourism is part of our economy but we have some great local natural assets, and we believe there's an opportunity to enhance that into the future," Ms Randall said.
Meanwhile, the timber industry was focused on recovery.
Mr Davies said while nothing could make up for the loss of the fires, he was proud to be involved in the replanting.
"[The fires were] heartbreaking for all of us who love the forest. All we can do is focus on recovering as quickly as we can," he said.