House fires in the Shoalhaven and Illawarra
949FM reported on houses fires:
As we head into winter a timely reminder about ensuring our smoke alarms are working.
Early Sunday morning Shoalhaven Heads RFS was called to a fire in a property on Coolangatta Road.
They say the house was full of smoke when they arrived, but all the residents were accounted for.
Breathing gear was needed to enter the home.. and the cause of the outbreak was found to be on a stove top in the kitchen.
The house was saved, with only damage to the kitchen.
The residents say they were alerted when the smoke alarm went off while they were sleeping.
It was a similar story Saturday night on Saddleback Mountain.
Several RFS crews were called to a house fire after a smoke alarm alerted the occupants.
The outbreak stemmed from a heat build-up in the chimney and was able to be contained to the hallway.
Gerringong, Foxground and Jamberoo RFS all responded and say without the alarm crucial minutes would have been lost and they would have been faced with a much larger fire and alot more damage.
Hazard reduction burns underway in Kosciuszko, Bournda and Biamanga national parks
Hazard reduction burns will result in smoke around the region today reported RiotACT.
The NSW National Parks and Wildlife Service will resume its hazard reduction burn program in the Kosciuszko National Park today (Tuesday).
NPWS branch director Mick Pettitt said the 4,500-hectare burn in the north of Kosciuszko National Park was about 45 km east of Tumut and 40 km west of Canberra.
"These burns will help protect the park and limit the potential spread of wildfire to surrounding private properties," Mr Pettitt said.
"Weather conditions look to be ideal for these burns to start at about 12:00 pm.
"Motorists are reminded to drive to conditions and observe warning signs or directions from fire crews.
"Public access to these areas will be closed during the burning operations, including sections of Bramina Road and Boundary Road."
Closures will be listed on the National Parks Website at NPWS local alerts.
Smoke from the burn program may be visible in the Brindabella area and ACT for several days.
"People with asthma or who are susceptible to respiratory problems are advised to keep clear of the area or stay indoors," Mr Pettit added.
Hazard burns are also underway in Biamanga National Park.
NPWS South Coast Director Kane Weeks says the 133-hectare burn is adjacent to the Honeymoon Fire Trail in the Cuttagee Area.
"This burn is in a strategic location and will help protect both visitors to the park and limit the potential spread of wildfire to surrounding private properties around the Cuttagee area south of Bermagui area," Mr Weeks said.
"Local NPWS crews will be assisted by the NSW Rural Fire Service.
"Biamanga National Park is under the care and control of a Board of Management after the park was returned to its traditional custodians in 2006 as part of a joint management agreement with NPWS."
Chair of the Biamanga Board Bunja Smith acknowledged the importance of the hazard reduction burn for community safety and said cultural burns are also planned. They will be undertaken with the support of the Aboriginal community.
To ensure visitor safety while the burn is underway, parts of Biamanga National Park will be closed during the operation.
A six-hectare hazard reduction burn will also be carried out in Bournda National Park adjacent to the Hobart Beach Campground this week.
For health information relating to smoke from bush fires and hazard reduction burning, visit NSW Health or the Asthma Foundation.
For more information on hazard reduction activities, visit the Rural Fire Service and the Rural Fire Service Fires near me App.
Autumn NPWS hazard reduction burn continues in southern ranges
Mirage News reported that The NSW National Parks and Wildlife Service (NPWS) is taking advantage of ongoing suitable weather conditions to continue the burn program in the Brindabella Ranges to the west of Canberra.
NPWS Director Mick Pettitt said that crews will be implementing the Powerline burn near the top of the Brindabella Range, near Mount Coree.
"NPWS originally intended to carry out this burn in early March but held off on the request of local agricultural businesses. This is the first opportunity to undertake this burn since, due to the regular rainfall," Mr Pettitt said.
"The objective of these burns is to reduce the fine fuels and reduce the risk of fire impacting park neighbours, including across State and Territory borders," he said.
"Some areas will be closed to the public when burns are being carried out, including some campgrounds, day use areas and 4wd tracks."
Closures will be listed on the National Parks Website at NPWS local alerts.
"NPWS obtains smoke plume modelling for each burn, to identify when conditions are suitable and reduce the impact of smoke from these burns on the community. While treatment on this scale can result in more smoke than usual, NPWS will be working to minimise the impacts as much as possible"
Information about the burns are also included on the NSW Rural Fire Service Website and the 'Fires Near me' App.
"We thank our neighbours and visitors to the region for their understanding".
"People with asthma or who are susceptible to respiratory problems are advised to keep clear of the area or stay indoors."
The burn is one of 20 that NPWS has planned in the broader snowy mountains region this autumn. They are just some of the many hazard reduction operations undertaken by NPWS across NSW each year.
For health information relating to smoke from bush fires and hazard reduction burning, visit NSW Health or the Asthma Foundation.
Car fire at Yarra, no one injured
Police and RFS personnel attended to an incident of a car fire at Yarra near Wollogorang road on Friday, reported the Goulburn Post.
The incident took place at around 10:30am after a male driver in his late 20s noticed smoke coming out of the glove box of his Mitsubishi Triton while driving and realised that it was on fire.
No one was injured in the incident and the crew helped to entinguish the fire.
Traffic movement was affected after the incident led to the closure of one southbound lane for 40 minutes.
End of bushfire season but no time to become complacent, RFS warns
RFS Namoi/Gwydir team manager, Superintendent Michael Brooks is pictured with the training equipment trailer.
Narrabrui Courier reported that as the temperature continues to drop and we head further into the cooler months, it's a reminder that bushfire season has officially finished.
Usually running from October to March, the dangerous months are the hottest ones, but this is subject to varying weather conditions.
The end of the bushfire season means people in rural communities no longer need to request a permit to burn.
However, NSW Rural Fire Service (RFS) superintendent Michael Brooks says locals will still need to notify neighbours and the local fire department.
"We need to know if you're going to be burning, and this can be done easily via our website," he said.
Supt Brooks said the local firefighting teams will be using the cooler months to prepare for the next bushfire season.
"We'll be doing maintenance, checking all our equipment," he told The Courier.
"Our firefighters may undergo further training, and the people behind our mitigation programs will also take on some new courses."
While the NSW RFS uses the off-season to prepare for the warmer season, Supt Brooks suggests locals do their bit in planning ahead too.
"All landholders should look at their bushfire survival plan, preparing it and keeping it up to date," he said.
"It's an ongoing project and you can't become complacent during the winter months.
"While we've had a good season, it means those fuel loads are filling up and they will dry out in our climate."
These fuels, such as dried out grasses, bushes and leaves, can greatly impact the size and speed of a bushfire, once they are caught alight. Supt Brooks suggests assessing these fuels on your property and clearing areas that may be hazardous.
He also advises locals to prepare any of their own firefighting equipment, determine emergency exits and ensure these entry/exit points are free from obstructions.
"That also means making sure there's access for our fire trucks and identifying a water supply to be used in case of an emergency, if possible," Supt Brooks said.
To find out more about putting together your own bushfire survival plan, you can head to the RFS website or call the Narrabri office.
If you're interested in joining your local NSW RFS team, Supt Brooks says they are always welcoming new volunteers.
"More people means we can undertake more work, so we always encourage new faces," he said.
"Especially since we've been so busy with the Moree floods, on top of the vehicle crashes and house fires we regularly attend to."
Tables turn for BlazeAid volunteer after floods tear through his Mid North Coast farm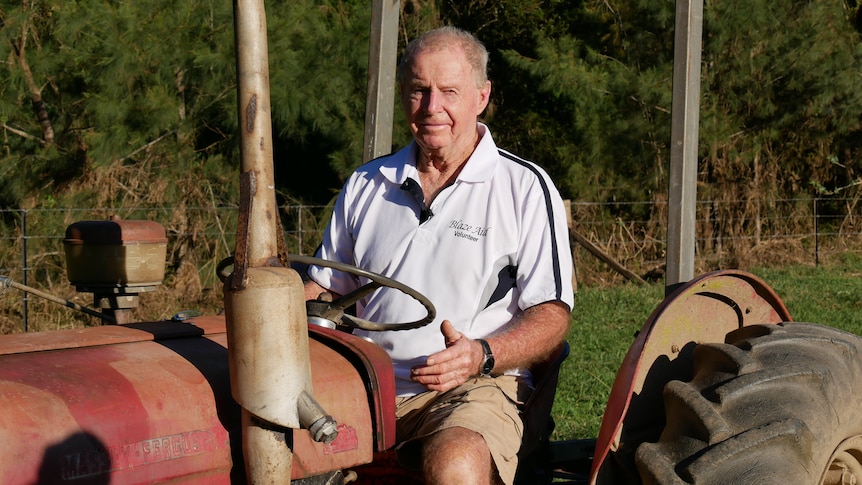 After volunteering for BlazeAid for more than 12 months since the 2019–20 bushfires tore through his community, Bowraville farmer Bryan Watts has found himself on the other side of the fence following the recent floods, reported the ABC.
Key points:
BlazeAid volunteers repair 100 metres of fencing on Bowraville farmer and volunteer Bryan Watts' property
Five BlazeAid camps open across the Mid North Coast to repair fencing and help flood-impacted farmers and residents
Wauchope and Macksville reopen after months of bushfire recovery work
Bryan and Marion Watts saved their 20 head of cattle by moving them to higher ground as floodwaters swept through their paddocks destroying hundreds of metres of fencing with debris scattered across the farm.
In his 17 years of living on the property, Mr Watts, 80, said he had witnessed many floods but nothing quite like this one.
"I've got months to get it back to what it was."
Unable to tackle the clean-up by himself, Mr Watts called on BlazeAid where he was once a volunteer.
He said needing to ask for help "wasn't pleasant".
"But a lot of people said it was thanks for what I've already done."
Volunteers sweep in to provide support
This week the volunteer organisation BlazeAid, instrumental in repairing damaged properties after bushfires and floods, returned to the Mid North Coast to help flood-impacted residents repair fencing and property damage.
Corindi Beach, Rollands Plains and Kempsey camps opened this week for the first time, while Wauchope and Macksville re-opened their doors after months of bushfire recovery work.
The Macksville camp had only been closed for three weeks before needing to reopen to assist flood-affected residents; volunteers had worked for 14 months on bushfire recovery.
"It's been pretty hard," camp coordinator Maureen Parkins said.
"Many residents have been hit twice by the bushfires and floods.
Volunteers are beginning to pour in from across the country and residents are encouraged to register.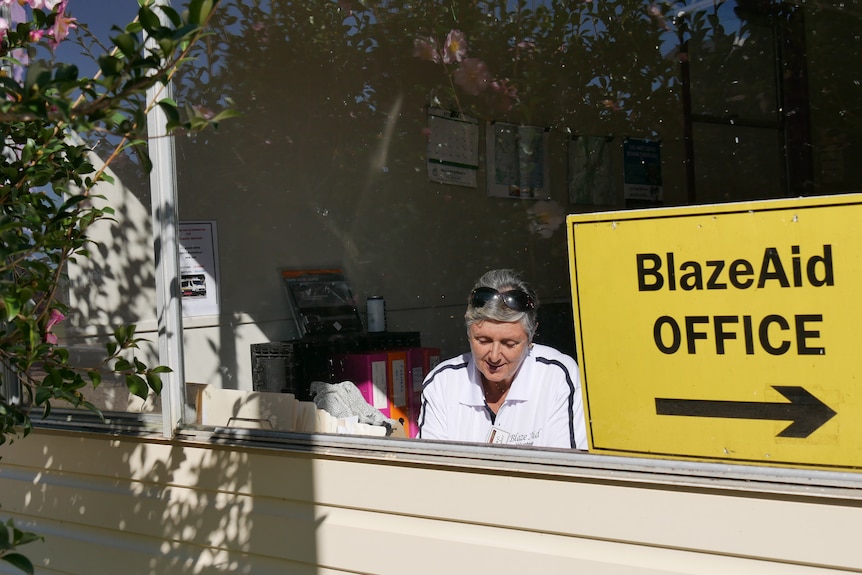 For Mr Watts, the support had helped him get back on his feet.
"It's the best fencing on the farm," he laughed.
Three volunteers cleared 100 metres of fence line, which involved chainsawing, removing debris, digging post holes and re-wiring.
But with months of work ahead of him, Mr Watts was not sure if he would return to full production.
"I've been associated with land all my life," he said.
"I'm yet to make a decision if I go back to being as comprehensive as it was."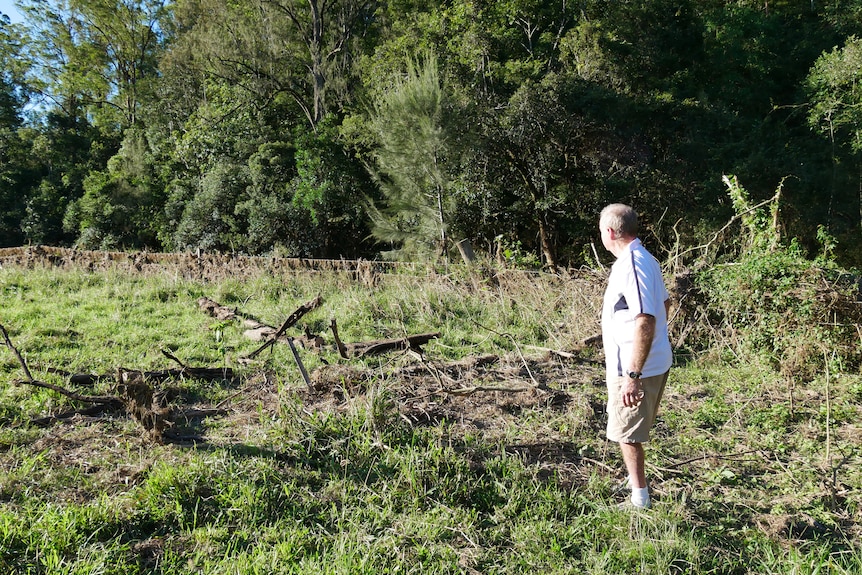 Bushfire-hit mirror twins caught in government red tape
Mirror twins Peter and David Abel are being denied a Homeowner grant because they are not a couple reported the RiotACT
At 68, Mogo mirror twins Peter and David Abel have negotiated all of life's twists and turns as a united front. Now, the very relationship that has defined them is being used by the Federal Government to deny access to funds to help them rebuild after the Black Summer bushfires.
In what's been described as a heartless move, the pair who have lived together their whole lives have been denied financial help to rebuild their home because, as brothers, they don't fit HomeBuilder grant criteria.
"HomeBuilder is only available to an individual or a couple," David said. "A married couple can get it, defactos can get it, but we can't because we are brothers.
"And we are not alone. There are others in the area who are brothers, or fathers and sons, and mothers and daughters, who aren't eligible.
"I was a bit disappointed. I thought they would be more flexible for bushfire victims."
It's just one more cruel blow for the twins, who now face a second winter living in a cramped caravan on their Mogo property.
"We've had 14 months in a caravan," David said. "We are either hot or cold, and it's a small space we are sharing."
After losing the family home in the Ash Wednesday fires in Victoria, the brothers moved to the South Coast in 1987 and bought their new property in Mogo five years later.
When the New Year's Eve fire hit, they stayed to defend their home.
"We had a good fire plan," David said, "and we thought we had it, then there was a wind change and it came from the south. Sizeable embers got under the pine ceiling and the whole thing burnt down in five minutes."
Undeterred, the men have gone about rebuilding on their bush block, but the expenses keep mounting. They thought the Federal Government's HomeBuilder grant would help, but their hopes were crushed by a letter from the office of Housing Minister Michael Sukkar.
"Applicants must be listed on the certificate of title for the property," it said. "If more than one person is listed on the certificate of title, they must jointly apply for the HomeBuilder grant as a couple. Generally, and as implemented under the Commonwealth's First Home Loan Deposit Scheme, this would include couples that are legally married, in a registered domestic relationship or those living as a couple on a genuine domestic basis."
Member for Gilmore Fiona Phillips has gone in to bat for the brothers, and she's been backed by Opposition Housing spokesperson Jason Clare.
Opposition Housing spokesperson Jason Clare, with Peter Abel, David Abel and Gilmore MP Fiona Phillips in Mogo. Photo: Supplied.
"We wrote to the [Federal] Government on behalf of Peter and David asking them to have a heart and provide them with the grant," Ms Phillips said.
"When they applied for a HomeBuilder grant, they were rejected by the Morrison Government because they are not 'a couple'. And now, to add insult to injury, the government has told them to go and ask a charity for help to rebuild their home."
Ms Phillips said what was particularly offensive was the direction that "there is a range of other assistance available to people affected by the fires, including grants provided by the Red Cross".
"This is a classic example of a government that just doesn't get it," she said. "This isn't about charity, it's about fairness.
"If anyone deserves help to rebuild their home it's brothers like Peter and David who lost their home in the fire and have lived together their whole life.
"Instead of telling Peter and David they should go and see a charity, they should just give them the grant.
"This could be fixed right now with a stroke of a pen. The fact that they won't shows how heartless they really are."
Rural Fire Service planning hazard reduction burns across Central West
 BURN: A NSWRFS officer surveys the scene at a Raglan fire in recent years. A number of hazard reduction burns are scheduled to take place in the Central West soon. Photo: CHRIS SEABROOK
The Parkes Champion Post reported that following the quietest bush fire season in more than a decade, the NSW Rural Fire Service is warning residents and motorists of potentially smoky conditions as they plan and conduct a number of hazard reduction burns.
The burns are being conducted, or are planned, across the state when weather conditions are suitable following a bush fire season which had just 11 total fire ban days, although firefighters state-wide were still pressed assisting with floods.
A number of large-scale burns are planned in the region over the next few days near Forbes, Dubbo, Lithgow and Oberon while a handful of smaller burns have been carried out near Orange and Bathurst.
Led by the Forestry Corporation of NSW, around 700 hectares of hazard reduction burns began at Mount David near Oberon on April 8 and will continue through until April 16.
The RFS will coordinate a 40-hectare burn at Cumbijowa near Forbes on Tuesday as well, while 100 hectares of hazard reduction is planned at Dubbo Airport between April 16 and 18. The latter is being conducted in conjunction with Fire and Rescue NSW.
A burn of approximately three hectares is also planned near Lithgow on April 17 and 18, while small hazard reduction operations have taken place near Molong, Long Point, Emu Swamp and Parkes in recent days.
"Hazard reduction is just one way of preparing for bush fires – it doesn't remove the threat of fire, and it doesn't remove the need for you and your family to be prepared," NSWRFS' hazard reduction notice says.
"There are different types of hazard reduction including controlled burning, mechanical clearing like slashing undergrowth, or even reducing the ground fuel by hand."
During hazard reduction the RFS advises residents and motorists to keep windows closed, keep outdoor furniture covered, ensure pets are protected and to stay aware on the roads.
For more information regarding planned hazard reductions, people can visit the NSWRFS website or Fires Near Me.
In other RFS news, construction began on the new Area Western Command facility at Cowra on Tuesday afternoon, marking the beginning of a new era in firefighting across the region.
Flanked by Member for Cootamundra Steph Cooke and Cowra mayor Bill West, RFS Commissioner Rob Rogers turned the first sod on the $2.6 million facility, which will provide state-of-the-art facilities and enhance staff and volunteers' day-to-day operations.
Commissioner Rogers said the facility will help the RFS continue their around the clock support of communities in the region, which covers more than half of the state, with areas like Cowra, Parkes, Orange, Bathurst, Lithgow and Dubbo all in that catchment.
Following a restructure of the NSW RFS, Cowra was chosen as the optimum site of the Command base for the Western Area, with everyone looking forward to working from the one location.
The new facility will help the RFS' continued commitment to providing volunteer firefighters with the resources they need to carry out their roles safely, which they do in conjunction with state and local governments.
There are almost 450 brigades in the Western Area continue, and they protect their communities from grass, bush and crop fires as well as a diverse array of incidents like motor vehicle accidents and support to other agencies.
Two dead in light plane crash near Sutton, north of Canberra
The pair aboard the plane were conducting aerial inspections of electricity networks reported the New Daily. 
Two people have died in a light plane crash in the Yass Valley just across the ACT border, the NSW Rural Fire Service has confirmed.
The NSW RFS said the Cessna fixed-wing aircraft crashed about 4.35pm at Tallagandra, near Sutton, on Tuesday.
It is believed the plane may have been carrying out aerial inspections of nearby powerlines before it crashed.
Essential Energy branding is visible on the body of the damaged aircraft.
Police and the RFS are currently on the scene and are turning residents away from Tallagandra Lane.
It is not yet known what caused the crash.
Emergency services attend Marulan district crash on Hume Highway
An elderly Goulburn couple was lucky to more serious injury when their vehicle struck a B-double truck on the Hume Highway on Sunday, reported the Goulburn Post.
Police said the man and woman were driving their Ford Territory north on the Hume Highway several kilometres north of Marulan at about 2.40pm when they decided to do a u-turn at the Highland Way intersection.
The vehicle hit the front of the truck and then its rear trailer, causing extensive damage.
Sergeant Jeff Morgan said the 85-year-old woman was suffering internal pain but her injuries were non-life threatening. She was freed by Marulan RFS, which was first on the scene.
Her 81-year-old husband was uninjured and was released by Police Rescue after being trapped by confinement.
Both were taken to Goulburn Base Hospital by road ambulance.
The 27-year-old truck driver was not injured. His vehicle was later driven to the Marulan truck checking station as a matter of course. The Ford Territory was towed from the crash site.
One southbound lane was closed until 4.10pm to allow emergency crews to work. Traffic was reported to be heavy in the area during the closure.
Sunday 3.30pm
Emergency services are on the scene of a truck and car crash near Marulan.
At 2.40pm police, ambulance and the Rural Fire Service were called reports of a crash between a truck and car on the Hume Highway's southbound lane, at the Highland Road intersection.
A NSW Ambulance spokesman said an 81-year-old man trapped by confinement in the car was not injured but his 85-year-old wife was complaining of stomach pain.
The 27-year-old truck driver had complained of rib pain.
While services initially thought a helicopter was needed to airlift patients, this had been called off. The injured people will instead be transported to hospital by road ambulance.
A tow truck is en route to the scene.
Southern Tablelands RFS zone manager George Shepherd said a crew of five from Marulan was attending for fire protection. However none of the vehicles were on fire.
He and police confirmed that one southbound lane was closed but traffic was still flowing.
Cultural burn planned for Nowra's Triplarina Nature Reserve
Mirage News reported that the NSW National Parks and Wildlife Service (NPWS) is supporting a cultural burn planned for Triplarina Nature Reserve on Monday 12 April, weather permitting.
Ms Julianne Doyle from NPWS said the 2-hectare burn will be done together with Aboriginal fire practitioners from the Nowra Aboriginal community and Firestick Alliance members.
"The burn is planned to take place in the northern part of the Reserve, just off Yalwal Road which is opposite Filter Road, and will be conducted over a number of days," said Ms Doyle.
"West Nowra residents may see or smell smoke coming from the Reserve and we thank the Reserve neighbours for their understanding.
"Cultural burns come in many forms and during this particular activity the undergrowth will be burnt very slowly so animals have time to move away and to leave some unburnt patches.
"While this is a cultural burn, being run to connect people to Country and to make Country healthy, it will also reduce fuel loads and contribute to hazard reduction.
"This burn is a continuation of the program we started in 2019 that supports and recognises cultural burning as a fundamental way to manage fire in the landscape and connect people to Country.
"A second cultural burn at this location is planned for May 2021," said Ms Doyle.
For health information relating to smoke from bush fires and hazard reduction burning, visit NSW Health or the Asthma Foundation.