Martin Tebbutt's long standing campaign to be legally allowed to clear a firebreak around his property surfaced again this week with the publication of a letter from him in the Daily Telegraph:
Martin has certainly been persistent in this. In January last year with the Gospers Mountain Fire on his doorstep, 9 News did a good job of explaining his position:
Blue Mountains resident fought for permission to hazard reduction burn for two and a half years
A property owner in fire-ravaged NSW claims he may have been able to save his property if he had been given approval to undertake controlled burning.Martin Tebbutt's farm in Bilpin was completely charred when the enormous Gospers Mountain blaze ripped through the area on December 21 last year.He said for two-and-a-half years he tried to get permission to clear his land to create a fire break and build a fence so he could run his cattle but was met with roadblocks.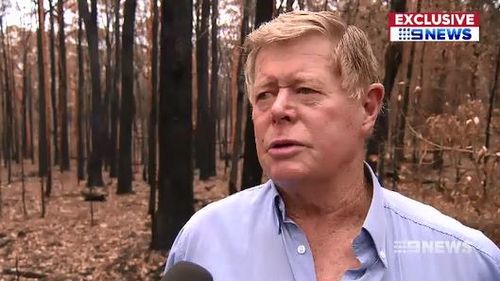 "It may not have saved us, the fire may still have jumped it, but it would have minimised it, it would have given us a chance," Mr Tebbutt told 9News.Mr Tebbutt said he wrote to the NSW Premier and State Ministers seeking approval, before the mega-fire tore through the region."They were trying to protect the little animals and various exotic bushes in here and pretty much the lot are gone," Mr Tebbutt said.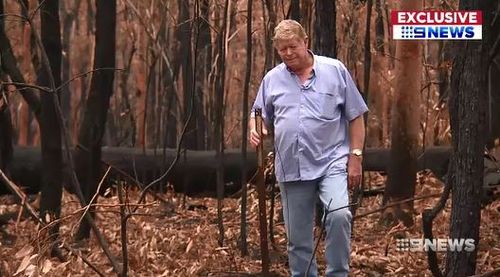 He was told to go to his local council, but claims he abandoned the process because it was too difficult.
Sky News featured Martin with Matt Kean, NSW Environment Minister:
Bilpin farmer had fire break request knocked back days before brutal bushfires ripped through property
19/01/2020|17min
Bilpin resident Martin Tebbutt says he made numerous attempts over a two-and-and-half-year period to get permission to hazard reduce on his NSW property which was ultimately significantly fire-damaged by the enormous Gospers Mountain blaze. Mr Tebbutt told Sky News he believed there is an "atmosphere" and "attitude" within the NSW Rural Fire Service, in which the administration "must have complete control of any situation at all times, seemingly regardless of the outcome". Mr Tebbutt said he was denied permission to clear land and create fire breaks on his property leading up to the devastating blaze on December 21 last year despite voicing his concerns to NSW state government ministers and the NSW RFS Commissioner Shane Fitzsimmons just days before the damage was incurred. Along with his criticism of Mr Fitzsimmons and his administration, Mr Tebbutt said NSW Environment Minister Matt Kean "is also part of the problem," over the issue. Mr Kean told Sky News he believed, "there's a range of factors" which have contributed to the current bushfire crisis which has devastated the state. "Obviously, there's been arson, there's been lightning strikes," Mr Kean said. "No one can deny the link between climate change and the conditions which have allowed these catastrophic fires to occur," he said.
The VFFA View
We have reviewed with the Commissioner the fact that the NSW Bushfire Environmental Assessment Code is no longer fit for purpose. It prevents hazard reduction from being completed for up to 30 years and does a good job of preventing proper land management:
We would certainly like to see farmers like Martin Tebbutt having the ability to properly prepare their properties and a fire fighting track would be a real asset, especially where the property is situated beside a Natinal Park.
Hazard reduction needs to to be based on fuel loads and not time, and after we have lost so much canopy and seen huge growths in fuel following excellent rains, this has now become a 'burning' issue.